Choosing the Right Bathtub for Your Bathroom Renovation
Are you planning a bathroom renovation and looking for the perfect bathtub to transform your space into a personal oasis of relaxation and luxury?
Your bathroom is more than just a functional space; it's a place to escape the day's stresses and rejuvenate your body and mind. That's why selecting the right bathtub is crucial in your bathroom remodeling project.
In this guide, Tip Top Plumbing & Restoration is here to help you navigate the options available and ensure you choose a bathtub that suits your needs and adds style and value to your home.
Whether you're dreaming of a soothing soak in a deep soaking tub, envisioning the therapeutic benefits of a whirlpool bath, or simply seeking a classic, timeless design, our expert advice will steer you toward making an informed decision.
Let's dive into the world of bathtubs and make your bathroom renovation a resounding success!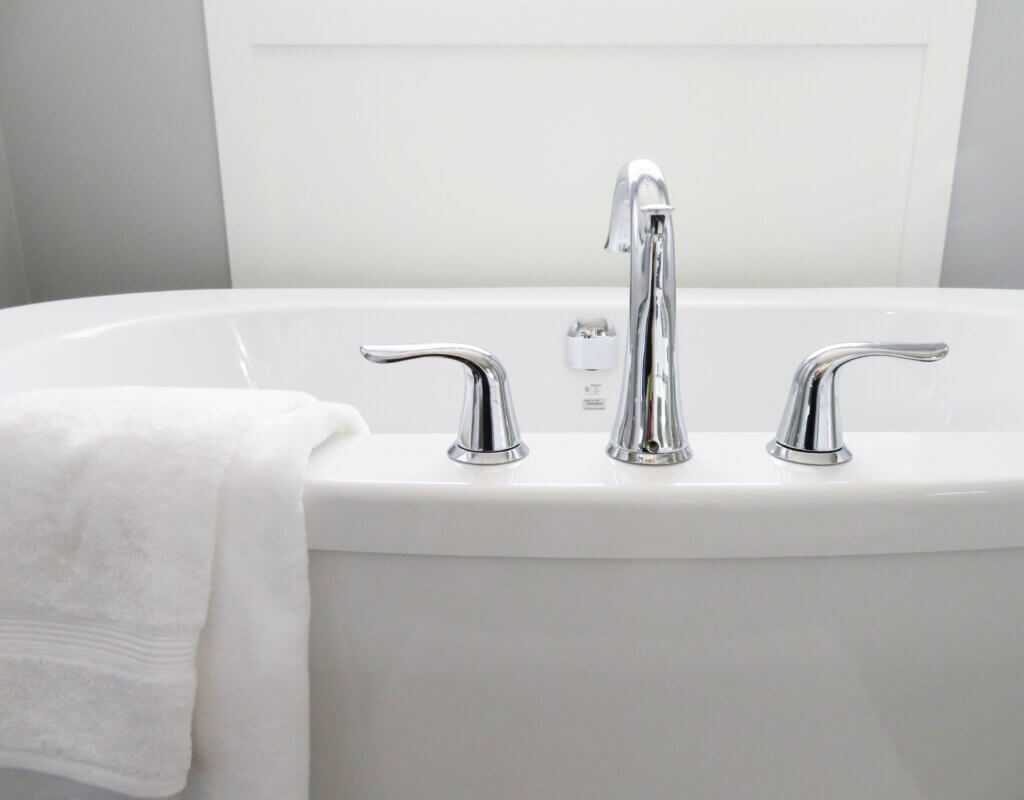 Factors to Consider When Choosing the Right Bathtub
1. How You Will Use Your Tub
Your bathtub's intended use is pivotal in determining the type of tub best suited for your bathroom renovation. Different tubs cater to different needs, and understanding your requirements simplifies decision-making.
Soaking Tubs: These tubs are perfect for those who relish the idea of long, leisurely baths without frills. They're simple, filled with water, and designed for pure relaxation.
Whirlpool Tubs: Whirlpool tubs should be on your radar if you're seeking a spa-like experience right at home. Equipped with massaging jets, these tubs offer the ultimate relaxation and rejuvenation.
Air Baths: Similar to whirlpool tubs, air baths use channels to provide massaging air instead of jets. They offer a gentler and quieter experience, perfect for those who prefer tranquility during their soak.
Additional Features: Consider if you need extras like arm- or headrests, grab bars, or slip-resistant flooring. More elaborate tubs may come with adjustable jets, ambient underwater lighting, aromatherapy features, jets, heated blowers, and automated cleaning systems. Remember, the more features you desire, the higher the cost, so finding the right balance between your budget and preferences is crucial.
2. Assess Your Available Space
The size of your bathroom and the available space are significant determinants of the type of bathtub you can install. While a standard tub measures 30 inches in width, 60 inches in length, and 14 inches in depth, there are numerous bathtub sizes and shapes to explore.
To ensure your chosen bathtub fits comfortably, take precise measurements of your bathroom and doorways. Note the drain's location on the floor to ensure it aligns with your chosen tub's design. Additionally, some tubs may not allow for a shower, so if a bathtub-shower combo is a must-have feature for your family, verify the tub's specifications accordingly.
3. Special Bathtub Installation Considerations
If you're considering a jetted bathtub, there are specific installation considerations to remember. Jetted tubs typically require a pump, air switch, and electric timer. While many pumps fit within the tub unit, some manufacturers offer remote-location pumps up to 5 feet from the tub, conveniently hidden in a closet or vanity cabinet. 
The air switch, typically non-electric, may be on the tub unit. Plan on installing the electric timer at a safe distance, at least 5 feet away from the tub, to meet bathroom code requirements.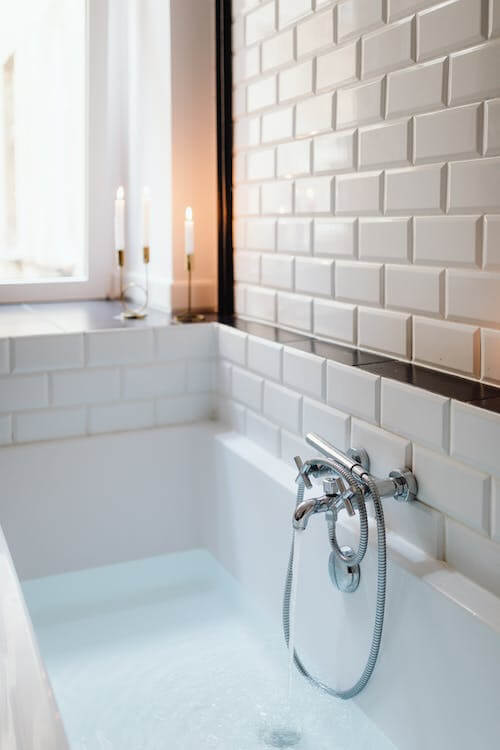 4. Can Your Water Heater Keep Up?
The size of your chosen bathtub directly impacts your monthly expenses, particularly in terms of heating water. During a bath, approximately two-thirds of the water is hot, and one-third is cold. If you have a hot-water tank, it's essential to ensure it can supply enough hot water to fill about two-thirds of your selected tub with warm water comfortably. Tubs come in various sizes, holding anywhere from 25 to 150 gallons of water, so consider the capacity of your water heater accordingly.
Bathtubs come in various materials, each with its weight characteristics. For example, plastic bathtubs weigh as little as 50 pounds, while cast-iron tubs can top 1,000 pounds. It's crucial to assess whether your bathroom's floors can support the weight of your chosen tub, accounting for the additional weight of water and people during use. 
Bracing is sometimes necessary to reinforce the floor beneath the tub. Also, installing an excessively heavy tub on a second floor can be challenging and potentially cost-prohibitive.
Comfort is key when selecting a bathtub. Before making a final decision, take the time to try out the tub firsthand. Climb in, settle back, and envision yourself soaking. It's the best way to determine if the tub fits your body and feels comfortable. Don't hesitate to assess comfort levels thoroughly; this step is crucial to ensuring your satisfaction with your bathtub.
Bathtub Materials: What to Consider
The material of your bathtub is another critical aspect to consider, as it significantly influences the tub's price, durability, and ease of maintenance. Here's a quick overview of the different bathtub materials to consider:
Plastic bathtubs, typically made of fiberglass or plastic, offer exceptional design flexibility as they can be molded into various shapes. They feel warm to the touch and provide excellent insulation, ensuring the water remains warmer for extended periods. However, they are susceptible to damage from abrasive cleaners.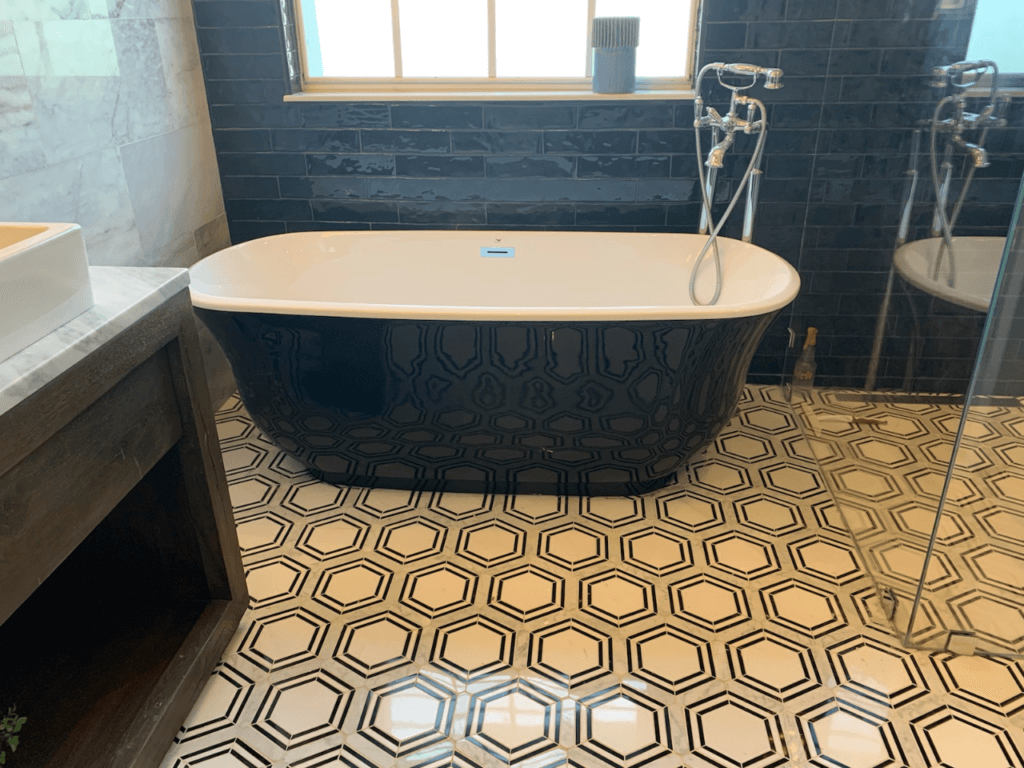 Enameled steel bathtubs are the least expensive option. However, they conduct heat, leading to quicker cooling of the water. Additionally, they are prone to chipping and weigh about twice as much as plastic tubs.
Cast iron tubs are coated with enamel and are more durable and impact-resistant than steel tubs. Due to their thicker enamel coating, they don't chip as easily. While they initially pull heat from the water, once heated, they maintain warmth for extended periods. Nevertheless, they are quite heavy, which may complicate second-floor installations.
Cast-polymer tubs mimic the appearance of materials like marble, granite, or onyx and come in various solid colors. While they cost slightly more than acrylic, their gel-coat finish can become brittle with time, potentially leading to cracks.
5. Proprietary Composites
Newer entrants to the bathtub market, proprietary composites combine heavy-gauge steel, porcelain enamel, and resins to offer the benefits of cast iron with only half the weight. These materials are gaining popularity for their durability and lighter weight.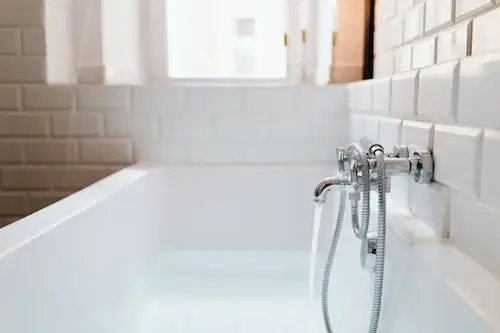 Types of Bathtubs and Installations
The type of bathtub and installation you choose should align with your bathroom's configuration. Here are a few options to consider:
Alcove Tubs

: These are the most common bathtubs installed adjacent to three walls.

Freestanding Tubs

: As the name suggests, freestanding tubs, like clawfoot tubs, stand alone in the bathroom but must be placed near plumbing lines.

Other Installation Types

: Corner bathtubs, drop-in tubs, platform tubs, and under-mount tubs offer additional choices to suit your space.
Repair or Refinish Your Bathtub?
While choosing a new bathtub is exciting, sometimes your existing tub might still have life left in it. Refinishing or lining can be cost-effective if your tub has minor issues like chips and stains. Refinishing involves applying a polyurethane coating to give the tub a new, high-gloss surface. Alternatively, some companies can provide an acrylic liner molded to fit your tub precisely.
Cleaning your existing tub thoroughly can also help restore its appearance. However, replacement might be best if your tub leaks, cracks, or is severely worn.
Selecting the right bathtub for your bathroom renovation is a significant decision, and carefully considering your needs, available space, and budget is essential. With our guide, you can find the perfect bathtub that matches your vision for a relaxing and rejuvenating bathroom. 
What is the best type of bathtub for remodeling?

The best type of bathtub for a remodel depends on your preferences and needs. Soaking tubs are classic and popular, while whirlpools and air baths offer a spa-like experience. Freestanding tubs and alcove tubs are common choices.
What to look out for when buying a bathtub?

When buying a bathtub, look for factors like your intended use, available space, installation requirements, water heater capacity, material durability, and personal comfort.
What shape of bathtub is best?

The best shape of a bathtub depends on your bathroom's layout and aesthetic preferences. Common shapes include rectangular, oval, and round tubs. Go for one that complements your bathroom design.
What bathtubs are in style now?

In terms of style, freestanding tubs with sleek and modern designs are currently in vogue. However, timeless classics like clawfoot and alcove tubs remain popular for many bathroom styles.