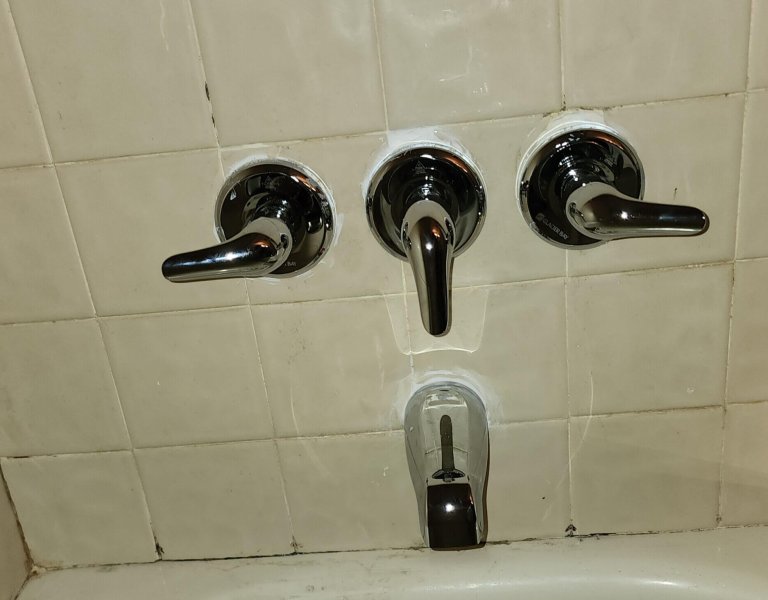 Bathroom Plumbers in Broward County
Behind every flawlessly flowing sink, perfectly pressured shower, and reliably flushing toilet is the meticulous work of professional bathroom plumbers. At Tip Top Plumbing & Restoration, we've set the gold standard in bathroom plumbing services, marrying both form and function to elevate every bathroom experience.
For Broward County residents, our name is synonymous with excellence. We're not just plumbers; we're bathroom specialists, comprehensively trained to tackle everything from intricate installations to emergency repairs. With the promise of efficiency, quality, and round-the-clock service, Tip Top Plumbing & Restoration remains Broward County's foremost choice for all bathroom plumbing needs.
Step into a world where bathroom disruptions become a thing of the past. Trust in our expertise, and let us redefine your understanding of top-tier bathroom plumbing. Welcome to Tip Top Plumbing & Restoration in Broward County, FL.
Commercial and Residential Bathroom Plumbing Installations and Repairs
In the sun-soaked neighborhoods of Broward County, the bathroom serves as a personal oasis—a sanctuary of relaxation after a long day. It's where Broward residents prepare for the day ahead, find solace in a warm bath, or wash away the Florida sand after a day at the beach. But behind this comfort and luxury lies the intricate and essential work of bathroom plumbing. Whether it's a new installation that brings modernity and elegance or a repair that restores seamless functionality, bathroom plumbing plays a pivotal role.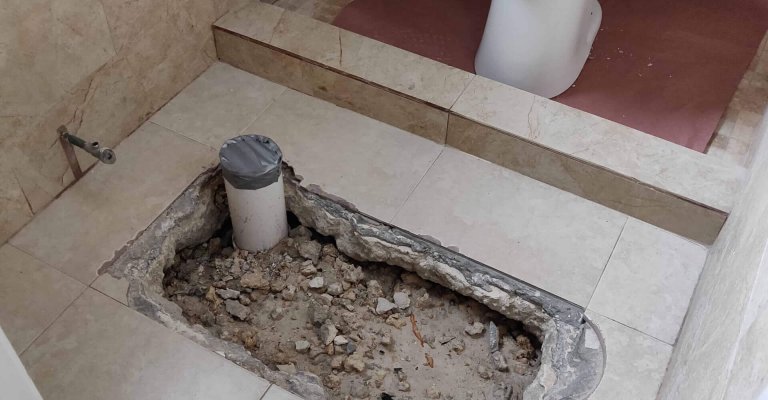 Installations: Modern Fixtures Meet Expertise
The ever-evolving landscape of bathroom designs demands an adept hand for installations. In Broward County, homeowners are increasingly leaning towards modern, water-efficient fixtures, high-pressure shower systems, and designer faucets that elevate the aesthetic appeal of the space. At the intersection of design aspirations and functionality, expert bathroom plumbing installations ensure every fixture is optimally placed, efficiently functioning, and seamlessly integrated.
Repairs: Restoring Comfort and Convenience
Given the regular use and the vital role bathrooms play in daily routines, even minor disruptions can become significant inconveniences. Leaky faucets, blocked drains, or a malfunctioning toilet can transform a peaceful space into a source of stress. Professional bathroom plumbing repairs in Broward County ensure that such disruptions are short-lived. With a swift response time, expertise in handling diverse fixtures, and a commitment to restoring functionality, bathroom plumbers breathe life back into the space, ensuring residents can return to their routines with ease.
Plumbing Maintenance: The Backbone of Lasting Systems
Plumbing maintenance is akin to a regular health check-up; it ensures that all parts of your home's plumbing system are in optimal condition. By routinely checking for leaks, clearing out sediment build-up, inspecting for potential issues, and fixing minor hitches before they become significant problems, plumbing maintenance prolongs the lifespan of your system. Not only does this routine care prevent catastrophic failures and costly repairs, but it also enhances the efficiency of the plumbing system, leading to reduced water bills and a lower environmental impact. In essence, regular plumbing maintenance is the backbone of a smooth-running, long-lasting plumbing system.
Toilet Installation and Repair Services
At Tip Top Plumbing & Restoration, we understand that the toilet is one of the most essential fixtures in your bathroom. From selecting the perfect fit for your space to ensuring its flawless functionality, our expert plumbers handle every installation with precision. Moreover, the unpredictable nature of wear and tear is no match for our repair services. From minor clogs to complete overhauls, we guarantee your toilet will operate smoothly, efficiently, and with minimal disruptions.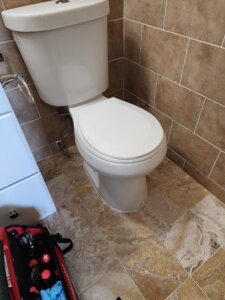 Sink and Faucet Installations & Repairs
Sinks and faucets are more than just functional fixtures; they're the defining touch to any bathroom's aesthetics. At Tip Top, our team is skilled in installing a diverse range of sinks and faucets, ensuring they seamlessly blend with your bathroom's decor. Beyond installations, our adept repair services promise to fix leaks, address wear and tear, and ensure longevity, ensuring a hassle-free experience every time you turn that tap.
Drain Cleaning for Clogged Plumbing Systems
A clogged drain can quickly turn a serene bathroom into a messy nightmare. Our drain cleaning services at Tip Top Plumbing & Restoration are designed to tackle and prevent just that. Using state-of-the-art equipment and proven methods, we ensure efficient removal of obstructions and build-ups, promoting better water flow and preventing potential damages. Keep your bathroom in peak condition with our expert maintenance services.
Professional Shower Installations and Fixes
There's no better feeling than stepping into a perfectly pressured shower. Our team at Tip Top offers specialized shower installation services tailored to suit every individual need. We ensure your selection is set up for optimal performance, from rain showers to hand showers. And when it comes to repairs, our team is equipped to handle everything from leaky fixtures to inconsistent water pressures, ensuring every shower you take feels just right.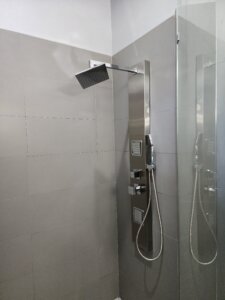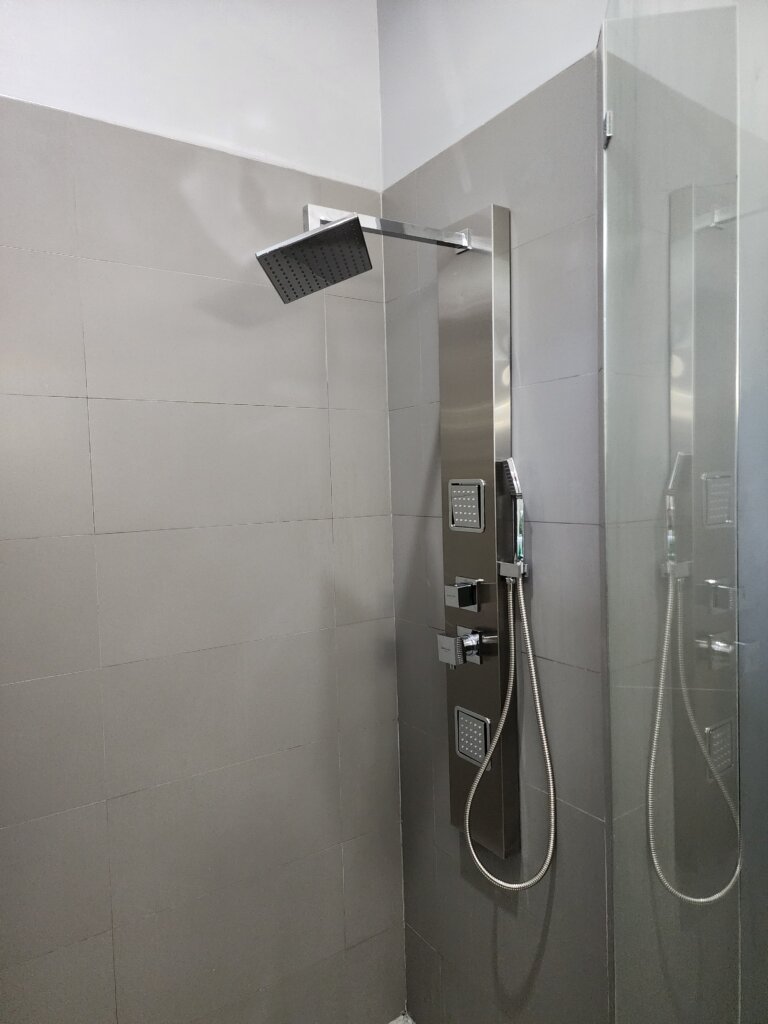 Bathtub Installation Service
The bathtub is more than just a vessel to hold water; it's a sanctuary of relaxation, a retreat from the daily hustle, and an oasis within your home. At Tip Top Plumbing & Restoration, we understand this sentiment deeply. Our bathtub installation service is tailored to transform not just your bathroom, but your entire bathing experience.
The world of bathtubs is vast and varied, from classic clawfoot tubs echoing vintage charm to sleek, modern designs that serve as statement pieces. Whether you envision a spa-like whirlpool tub or a minimalist soaking tub, our team ensures your vision comes to life flawlessly.
Water heaters are indispensable for the modern household, providing the comfort of hot water for showers, washing, and more. However, like any appliance, they require regular service to function at their peak. Water heater services encompass a range of tasks including installations, routine inspections, repairs, and replacements. Whether you're dealing with sediment buildup affecting the heater's efficiency, faulty thermostats, or leaks, professional water heater services ensure that your home never runs out of its hot water supply. Given the intricacy of these units and the potential risks associated with DIY repairs, it's always recommended to entrust your water heater's health to professionals.
Sewer Repair and Replacement
Sewers, the often overlooked marvels of urban planning, are essential for sanitation, health, and the overall well-being of communities. Over time, these systems can face issues due to wear and tear, tree root intrusion, or structural damages. Whether it's slow drains, foul odors, or sewage backup, the signs of a damaged sewer line are hard to miss. Sewer repair services involve diagnosing the issue using state-of-the-art camera inspections, employing trenchless repair techniques, and ensuring minimal disruption to the surroundings. In cases where repairs might not suffice, a complete sewer replacement might be necessary. Such operations not only restore the efficiency of the waste disposal system but also protect properties and neighborhoods from potential health hazards. In the grand tapestry of urban living, sewer services ensure the seamless flow of waste, just as veins carry away deoxygenated blood, keeping environments clean and inhabitants healthy.
Positive: Professionalism, Punctuality, Quality, Responsiveness, Value I'm not going to go on a tangent and write a long story. However, I was introduced to Jose and his company from my insurance adjuster. I was in a jam at one of my rental property at 8pm on 3/5/21. I reached out Jose Friday night any Saturday morning Frank was at my property. 72 hrs. later my tenants are back in the house and my issue was resolved. Service: Plumbing leak detection
Contact Your Local Plumber for All Your Bathroom Plumbing Needs
Don't let plumbing issues disrupt your daily routine or compromise the comfort of your home. Whether it's a leaky faucet, a clogged drain, or a desire to upgrade your fixtures, your local plumbing expert is here to assist. We combine years of experience with state-of-the-art tools to offer swift, efficient, and long-lasting solutions. Reach out today and experience the peace of mind that comes from knowing your plumbing is in expert hands. Your satisfaction is our guarantee. For all your plumbing needs, big or small, remember to contact your trusted local plumber.
What bathroom plumbing services does Tip Top Plumbing & Restoration offer in Broward County, FL?

We provide various services including toilet and sink installations, faucet repairs, shower installations, and expert drain cleaning.
Do you offer emergency bathroom plumbing repairs?

Absolutely! We're available 24/7 for emergency bathroom plumbing repairs, ensuring you're never left in a bind.
What guarantees do I get when using Tip Top Plumbing & Restoration's services?

We pride ourselves on delivering top-quality services. All our bathroom plumbing solutions come with a warranty, ensuring your peace of mind.
Are the plumbers at Tip Top Plumbing & Restoration certified?

Yes, our team consists of expert bathroom plumbers who are certified and trained to handle all types of plumbing challenges, ensuring efficiency and quality in every job.
How do I schedule a service with Tip Top Plumbing & Restoration?

You can contact us directly through our website or give us a call. Our dedicated team is always ready to assist you with your bathroom plumbing needs in Broward County, FL.