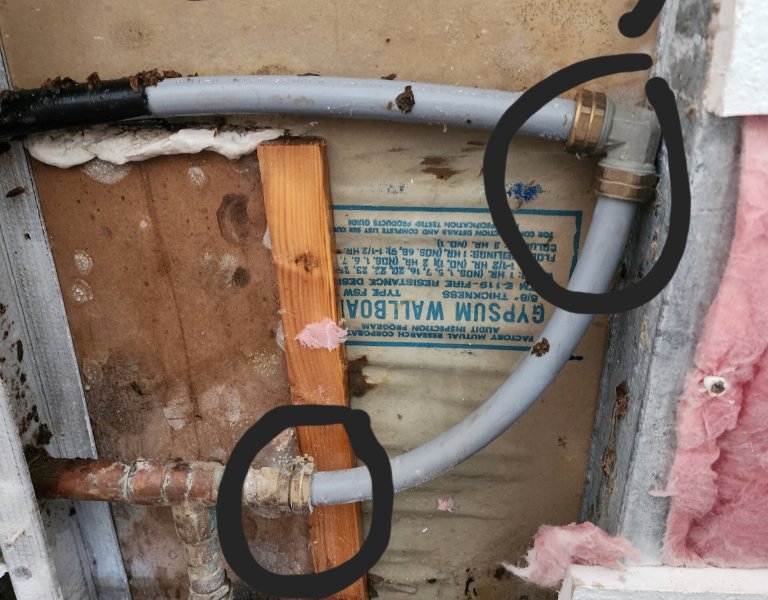 Commercial Plumbing Services in Broward County
As one of the leading commercial plumbing companies in Broward County, we bring years of experience to the table. From office buildings to restaurants, retail spaces, and industrial facilities, we have the expertise to address the diverse plumbing requirements of different industries. Our goal is simple: to provide reliable, efficient, and cost-effective solutions that contribute to the success and functionality of your business.
We recognize that plumbing disruptions can have a significant impact on your operations. That's why we offer a comprehensive range of services, from installations and repairs to maintenance and emergency support. Our team of skilled plumbers combines technical proficiency with a customer-centric approach, ensuring that each project is completed to the highest standards of quality and professionalism.
Explore our plumbing services tailored to Broward County's businesses, and discover how our expertise can benefit your company. With a focus on integrity, timely service, and innovative solutions, we're committed to being your go-to partner for all your commercial plumbing needs. Contact us today to experience the difference that we bring to your property's plumbing infrastructure.
24-Hour Emergency Plumbing Repairs
Emergency Plumbing Solutions for Businesses
Plumbing emergencies can strike at any time, potentially disrupting your business operations. Our 24-hour commercial plumbing repair service provides swift and effective solutions whenever you need them. With a focus on minimizing downtime and preventing further damage, our expert team is available round-the-clock to address a burst pipe, leaks, drainage issues, toilet issues, water pressure issues, and more. Count on us to be your reliable partner, ensuring your systems function seamlessly, no matter the time of day.
Plumbing Installations and Maintenance in Broward County
Comprehensive Solutions for Your Florida Business
From installations to maintenance, our plumbing services cover a wide range of needs to keep your business running smoothly. Our expert technicians have the experience and expertise to handle installations of various scales, whether you're setting up a new construction or upgrading existing plumbing systems. Additionally, our proactive maintenance services aim to prevent potential issues, saving you time and money in the long run. Trust us to be your partner in maintaining the functionality and efficiency of your property's infrastructure.
Positive: Professionalism, Punctuality, Quality, Responsiveness, Value I'm not going to go on a tangent and write a long story. However, I was introduced to Jose and his company from my insurance adjuster. I was in a jam at one of my rental property at 8pm on 3/5/21. I reached out Jose Friday night any Saturday morning Frank was at my property. 72 hrs. later my tenants are back in the house and my issue was resolved. Service: Plumbing leak detection
Commercial Water Heater Repair and Installation Services in Broward County
Ensure your business has access to reliable hot water with our water heater service. Our expert technicians specialize in both installation and repair of tank and tankless water heaters, catering to the unique demands of commercial settings. Whether you need a new water heater unit installed or an existing one repaired, our skilled team has the expertise to handle it. With a focus on efficiency and longevity, we ensure your water heating needs are met, allowing you to provide optimal comfort to employees and customers alike.
Faucet Repair and Installation
Faucets are essential components of any commercial space, and our expert team specializes in faucet repair and installation tailored to businesses. Whether you're dealing with leaks, drips, or malfunctioning faucets, we provide efficient repairs that restore optimal functionality. Additionally, our faucet installation service offers a range of options to match your style and requirements. From restrooms to break rooms, trust us to ensure your faucets operate smoothly and add to the overall convenience of your property.
Commercial Drain Cleaning in Broward County
Our drain cleaning service in Broward County, which include hydro jetting, are designed to keep your drains flowing smoothly. Using high-pressure water jets, we thoroughly clean and clear your drains from debris, grease, and build-up, preventing potential clogs and backups.
Plumbing Fixture Installations
Upgrade Your Business with Quality Plumbing Fixtures
The appearance and functionality of your business space rely on properly functioning fixtures. Our fixture installation service covers a range of essentials, from showers and toilets to sinks and more. Our skilled plumbers ensure precise installations that meet your needs while adhering to quality standards. Whether you want to upgrade or remodel your space, our expertise ensures your fixtures operate seamlessly.
Leak Detection and Repair
Leaks can cause significant damage to your business property and disrupt your operations. Our leak detection and repair services are tailored to swiftly identify and address leaks in your business, minimizing potential harm. Using advanced technology, we locate hidden leaks in walls, pipes, ceilings, and floors. Our expert technicians then implement precise repairs to prevent further damage and ensure your property remains secure. With our efficient solutions, you can trust us to safeguard your investment from the consequences of leaks.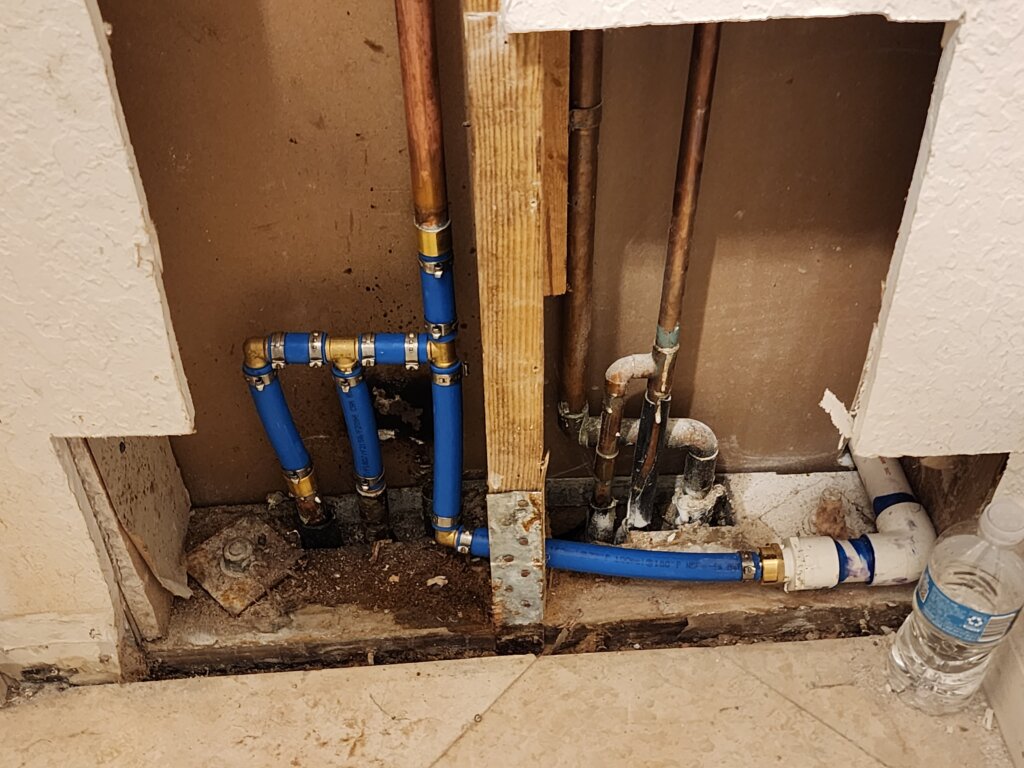 Sewer Line Repair and Replacement for Businesses
Maintaining the integrity of your property's sewer lines is essential for proper sanitation and functionality. That's why we offer commercial sewer line repair and replacement services. Whether it's repairing damaged sections or replacing aging lines, our experienced plumbers are equipped to handle the task efficiently. We are among the best plumbing contractors that you can choose for your plumbing jobs. So when you have sewer or toilet issue, other plumbing problems, know that you have a reliable plumber to help you.
Contact Us for All Your Business Plumbing Needs in Broward County
If you need installations, repairs, maintenance, or emergency service for a restaurant or retail space, we're here to ensure your plumbing system operates seamlessly, allowing you to focus on what matters most – running your business. Whether you have a piping issue or other problem in your water or sewer system, leverage our expert inspections and expertise. Call us for commercial plumbing repairs, installation and maintenance.
What commercial plumbing services do you provide in Broward County?

We offer a wide range of commercial plumbing services including installations, repairs, maintenance, and emergency support tailored to meet the unique needs of businesses in Broward County.
Why should I choose Tip Top Plumbing and Restoration for my commercial plumbing service?

As leading plumbers in Broward County, we bring years of expertise, reliability, and a commitment to quality to every commercial plumbing project. Our 24/7 emergency support ensures your property operates smoothly.
What should I do in case of a plumbing emergency at my business?

For abrupt plumbing issues, our team is available 24/7 for emergency service. Call us immediately to receive swift and effective assistance.