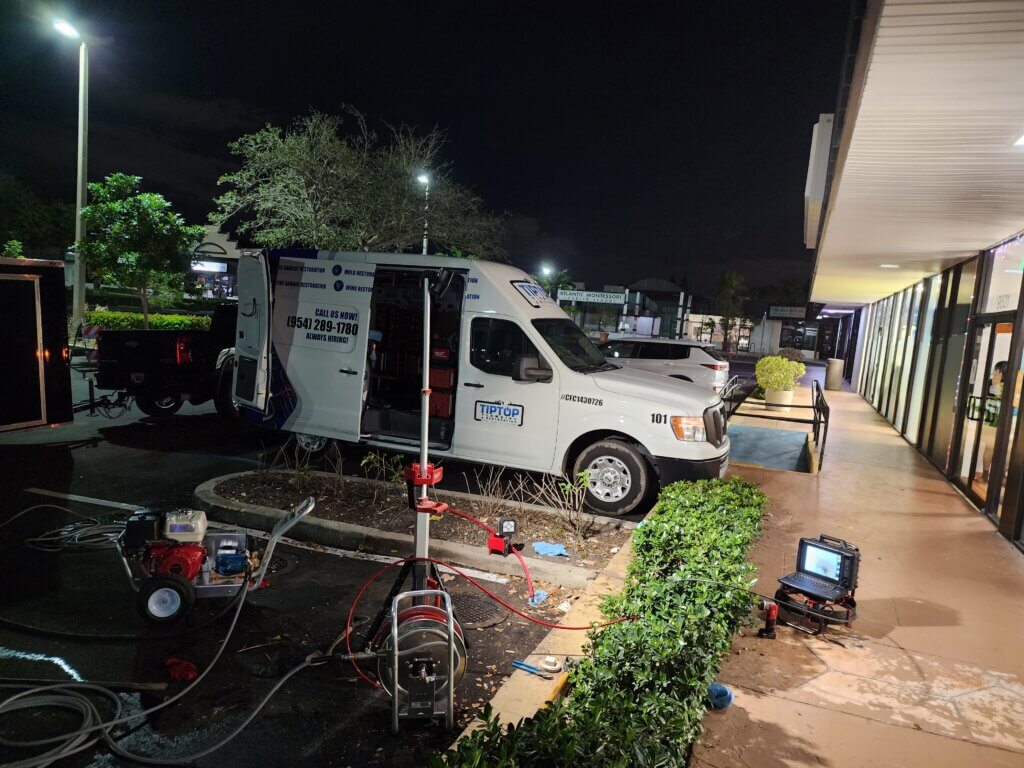 Emergency Plumbers in Broward County
Looking for an emergency plumber right now? Tip Top Plumbing and Restoration stands out as a trusted name for all your emergency plumbing needs in Broward County. As a leading plumbing company with years of experience, we pride ourselves on delivering fast, reliable, high-quality services to our esteemed clients.
Our professional plumbers are equipped with the latest tools and techniques to address any plumbing issue, ensuring minimal disruption to your daily routine.
Understanding the critical nature of plumbing emergencies, we are available around the clock, ensuring you're never stranded with a burst pipe, a leaking faucet, or an overflowing toilet.
Our comprehensive services encompass everything from leak detection and repair to comprehensive water damage restoration. When you choose Tip Top, you're not just getting an emergency plumbing service but investing in peace of mind, knowing that seasoned plumbers handle your concerns with the utmost professionalism and care.
Whether it's a residential property or a commercial establishment, our commitment to excellence remains unwavering. Choose our company for unparalleled expertise in Broward County.
Positive: Professionalism, Punctuality, Quality, Responsiveness, Value I'm not going to go on a tangent and write a long story. However, I was introduced to Jose and his company from my insurance adjuster. I was in a jam at one of my rental property at 8pm on 3/5/21. I reached out Jose Friday night any Saturday morning Frank was at my property. 72 hrs. later my tenants are back in the house and my issue was resolved. Service: Plumbing leak detection
Comprehensive Emergency Plumbing Services
24-Hour Residential and Commercial Plumbing Company in Broward County
When plumbing issues arise, they don't stick to a 9-to-5 schedule. Recognizing the unpredictable nature of such plumbing problems, our company is committed to offering 24-hour plumbing services to residential and commercial clients. Whether it's a late-night pipe burst in your home or an early-morning restroom malfunction at your office, our team is always on standby to provide timely, efficient solutions.
Armed with advanced tools and a wealth of expertise, we ensure minimal disruption, safeguarding the comfort and functionality of your space no matter the hour. Day or night, weekday or weekend, our promise remains unaltered: premium emergency plumbing services when needed.
Sewer Line Repairs and Replacement Emergency Services
A compromised sewer line can cause severe inconvenience and health hazards. We offer robust sewer line repair solutions for blockages, breaks, or other damages. If the damage is too extensive for repair, our team is proficient in complete sewer line replacements, ensuring a long-term solution that stands the test of time.
Water Heater Repair and Replacement Plumbing Emergency Service
No one likes a cold shower, especially when it's unexpected. Our experts can diagnose and repair water heater issues, ensuring a consistent hot water supply. If your system is beyond repair or aged, we specialize in water heater replacements, fitting your space with efficient models that provide optimal performance.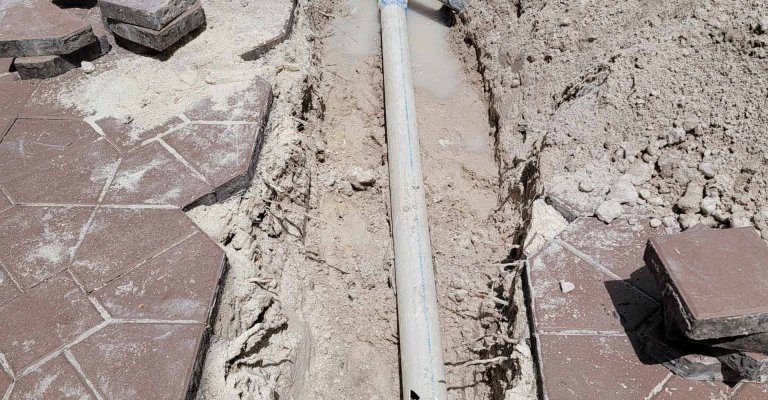 Certified Plumbing Company in Burst Pipe Repairs
A burst pipe can wreak havoc on your property, leading to significant water wastage and potential structural damage. Our immediate response team ensures swift action, minimizing water damage and offering effective plumbing repairs. With our expertise, you can have peace of mind even in emergencies.
Bathroom Repairs for Plumbing Emergencies
Bathroom fixtures are essential components of daily life. Our experienced emergency plumber can precisely tackle any bathroom repair, from a constantly running toilet to a clogged sink. We restore your bathroom's functionality, allowing you to continue your routine seamlessly.
The kitchen stands as the heart of many homes. Our team is equipped to address any kitchen plumbing concern, be it a leaking faucet, malfunctioning garbage disposal, or drainage issues. We restore your kitchen's functionality quickly, ensuring minimal disruption to your daily activities.
Flooding and Water Damage Restoration
Water damage can be one of the most devastating occurrences for property owners. We understand the urgency of such situations. Our team addresses the cause of the flooding and assists in restoring the affected areas. From extracting water to drying and sanitizing, we ensure your space is free from moisture, mold, and potential health risks, returning it to its original state.
Clear Clogged Drains with Our Emergency Drain Cleaning Services
A clogged drain can disrupt the normal flow of your household or business, turning what was once a minor inconvenience into a major headache. We recognize the urgency of clogged pipes. We offer drain cleaning services tailored to address blockages and clear pipes in your toilet.
Whether it's a buildup of hair, grease, or foreign objects, our emergency plumber utilizes advanced equipment and proven techniques to clear obstructions, restoring optimal water flow. With our prompt response and meticulous attention to detail, you can rely on us to transform your clogged drains from a stress-inducing nightmare to a free-flowing dream.
Leak Detection and Repair
Water leaks can be deceptive. What may seem like a minor plumbing issue could signify a larger underlying plumbing problem. We employ advanced leak detection techniques to identify the source of the leak.
Once detected, our technicians swiftly repair the problem, preventing further damage and conserving water. Trust us to locate and fix leaks effectively and efficiently.
Contact Your Local Emergency Plumber for Quality Customer Service
Dealing with a sudden plumbing problem? Whether your pipes are leaking, sinks backing up, or you have a clogged shower drain, don't let a plumbing emergency disrupt your day. We handle everything from faucets and sinks dripping at odd hours to toilets that won't stop running.
We provide swift and efficient solutions for all your plumbing needs. As a trusted plumbing company in Broward County, we're more than equipped to tackle any issue head-on. Contact your trusted plumbing emergency company to restore your home with quality customer service.
What emergency services does Tip Top Plumbing and Restoration provide?

We specialize in various emergency services, including leak detection and repair, sewer line repair and replacement, water heater repair and replacement, burst pipe repair, bathroom and kitchen repairs. Moreover, we assist in flooding and water damage restoration.
Do you service both homes and businesses in Broward County?

Yes, Tip Top offers residential and commercial plumbing to properties throughout Broward County.
How does your pricing compare to other emergency plumbers in Broward County?

We pride ourselves on offering competitive rates without compromising on quality. Additionally, we provide a labor warranty to ensure the best value for our customers.
Which specific areas in Broward County do you cover?

We serve all of Broward County, reaching cities like Pembroke Pines, Weston, Hollywood, Parkland, and Coral Springs.
How quickly can I expect a response for an emergency plumbing repair?

We prioritize emergencies and ensure rapid response times. Our team is available 24/7, so you can count on us to address your plumbing issues promptly.