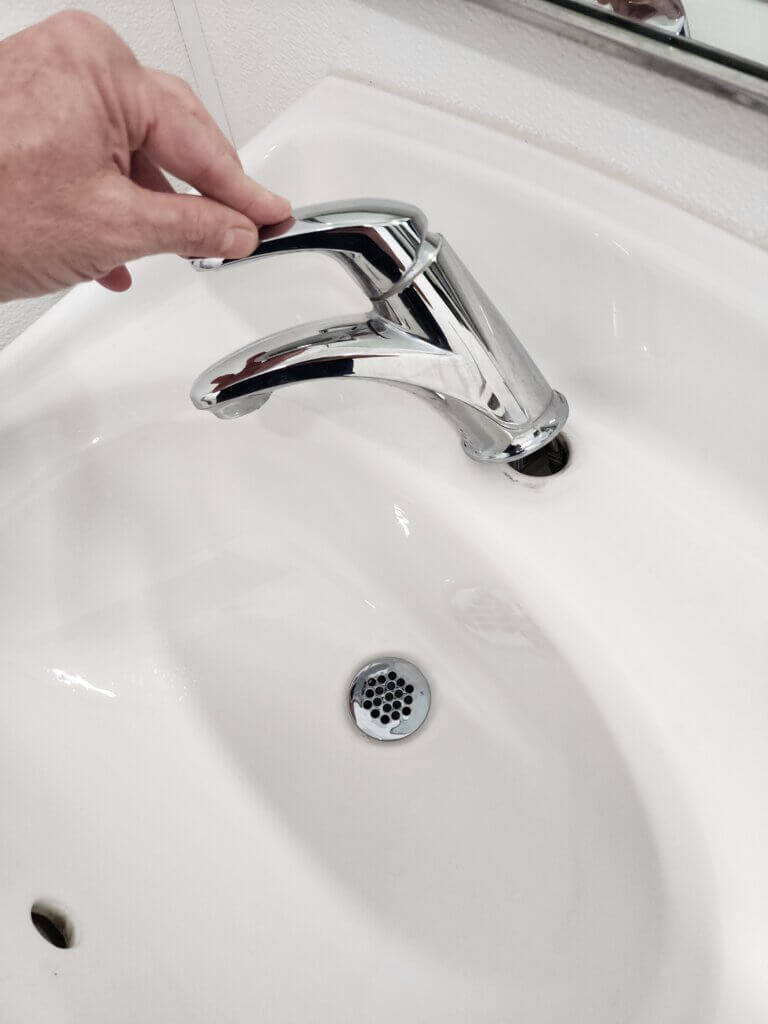 Emergency Faucet Repair in Broward County
As a homeowner, having a fully functional faucet is imperative, giving you an uninterrupted, peaceful experience every time you use it. Unfortunately, a damaged faucet valve can take this experience from satisfactory to dismal in no time. Imagine the never-ending, haunting noise of water dripping even after you've turned off the faucet, which stresses you out and increases your monthly water bill due to gallons of wasted water every week. More so, if it's a hot water leak, your electricity bills could be hit, and your water heater could come under immense pressure, leading to burst pipes.
That's not all! A leaky faucet that seeps into the wall could lead to rot, damage your home's structure, compromise your health, and threaten its structural stability. To avoid all these problems and many more, you can't procrastinate when fixing a damaged faucet valve.
But how do you tell when it's time for a faucet valve replacement? 
You should watch out for three critical signs: difficulties turning the faucet on or off, a handle that slips or sticks instead of turning the water on or off, and water continuing to run or drip even after turning off the faucet. Don't let a malfunctioning faucet valve destroy your comfort or home's integrity. Contact Tip Top Plumbing & Restoration professional plumbers today for swift and effective solutions in Parkland, Weston, Pembroke Pines and other Broward County areas.
Kitchen Fixture and Faucet Leak Repairs
The kitchen is the heart of your home, and a functional kitchen faucet is essential for smooth cooking and cleaning. If your kitchen faucet is dripping, leaking, or experiencing any other issues, our Tip Top Plumbing & Restoration expert plumbers are here to help. We specialize in diagnosing and addressing a wide range of kitchen faucet problems. From worn-out washers to damaged valves, our skilled technicians have the expertise to provide effective solutions. Whether it's a minor annoyance or a significant leak, we ensure your kitchen faucet is repaired promptly, preventing water damage and maintaining the efficiency of your culinary space.
Florida Plumbing Services: Fix Leaking Faucets and the Kitchen Sink in Your Home
Kitchen sinks are vital in any home and can be a major inconvenience when not functioning properly. From clogged drains to leaks, these plumbing issues can lead to water damage. That's where professional faucet repair services come in. Our team of skilled plumbers is here to help. We offer prompt and reliable faucet repair and installation services, ensuring your kitchen sink is in good working order. Don't let kitchen sink problems hamper your daily routine.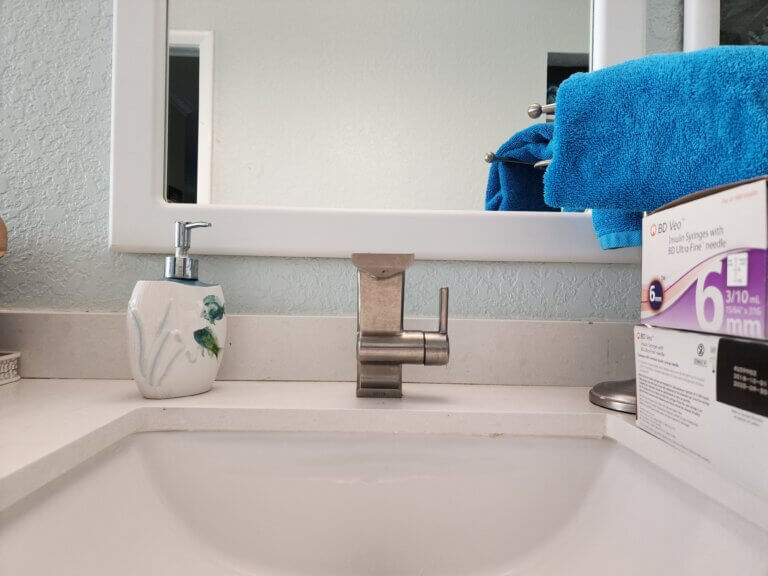 Why Choose Our Faucet Repair Services in Broward County
Choosing a professional faucet repair service can save you time, money, and frustration. Our team has the expertise and experience to diagnose and resolve faucet issues accurately. We understand the intricacies of different faucet models and can efficiently repair and restore your faucet's functionality.
A leaking or malfunctioning bathroom faucet can be more than just an annoyance; it can lead to water wastage and potential damage to your bathroom. Our shower faucet repair services are tailored to address issues like dripping faucets, reduced water pressure, and faulty handles. Our skilled plumbers have experience working with various shower faucet types and brands, allowing us to diagnose and repair the problem quickly. We understand the importance of a properly functioning shower faucet, and our goal is to restore it to optimal condition, ensuring your comfort and preventing unnecessary expenses.
Common Signs of Faucet Valve Problems
A smoothly functioning faucet is often taken for granted until it shows signs of trouble. Suppose you've noticed difficulties turning the faucet on or off, a handle that slips or sticks instead of functioning properly, or persistent water dripping even after turning it off. In that case, it's time to take action. Ignoring these signs can lead to more significant issues and higher water bills. Fortunately, our skilled technicians at Tip Top Plumbing & Restoration specialize in swiftly identifying and addressing these faucet valve problems.
Swift and Efficient Solutions for Any Faucet Issue
At Tip Top Plumbing & Restoration, we understand the inconvenience a malfunctioning faucet can cause. Our dedicated team is equipped to tackle faucet problems, from leaks and drips to handling issues and water pressure irregularities. Our swift and efficient solutions ensure your faucet returns to its optimal state quickly.
Prevent Water Waste and Protect Your Home
A leaky faucet isn't just an annoyance; it's a source of water wastage that can contribute to increased utility bills. Moreover, water leakage can damage your home's structure and compromise its integrity. Our faucet repair services save you money and protect your home from potential damage caused by water leaks.
Plumbing Experts: Broward County Faucet Installation
A new faucet can instantly refresh the look of your kitchen or bathroom while enhancing functionality. However, a proper faucet installation is crucial to ensure optimal performance and prevent potential issues. Tip Top Plumbing & Restoration offers professional faucet installation services that guarantee a seamless fit and reliable operation.
Installing a faucet may seem straightforward, but improper installation can lead to leaks, water wastage, and even damage to your plumbing system. Our experienced plumbers have the expertise to handle various faucet types, from single-handle to pull-out faucets. We ensure connections are secure, seals are watertight, and the faucet is aligned correctly.
When you choose us for your faucet installation, we'll start by assessing your existing plumbing setup and discussing your preferences. Our team will guide you through choosing a faucet that suits your style and needs. During installation, we'll carefully remove the old faucet, prepare the installation area, and install the new fixture with precision. We pay attention to every detail, ensuring that your faucet operates flawlessly.
Your search for a reliable plumbing company in Broward County ends here. Contact Tip Top Plumbing & Restoration now.
Residential Faucet Replacement
Sometimes, a faucet reaches a point where repair isn't the best option. Our professional faucet replacement service can provide a lasting solution in such cases. Whether you're looking to upgrade to a more modern style, improve water efficiency, or replace a worn-out fixture, Tip Top Plumbing & Restoration has you covered. 
Our skilled Broward County plumbers can guide you through selecting a suitable replacement faucet that meets your needs and preferences. We precisely handle the replacement process, ensuring proper installation, leak-free connections, and optimal functionality. From kitchen to bathroom faucets, our replacement service is designed to enhance the aesthetics and performance of your space.
Positive: Professionalism, Punctuality, Quality, Responsiveness, Value Jose was very knowledgeable and professional in all the work he did. I Highly recommend him to everyone and can only say what a great plumber he is and will use him for all my plumbing issues in the future Services: Faucet repair, Plumbing pipe repair, Faucet installation
How do I know if my faucet valve needs repair?

Watch for signs like difficulty turning the faucet on/off, a slipping or sticking handle, and water dripping after shutting off the faucet.
Can I repair a faucet valve myself without a plumber?

While some minor issues can be DIY-ed, it's recommended to have professionals handle faucet repairs to ensure a proper, long-lasting fix.
What are the consequences of ignoring a leaky faucet?

Ignoring a leaky faucet can lead to water wastage, increased water bills, potential structural damage, mold growth, and compromised home integrity.
Is faucet repair cost-effective compared to replacement?

Yes, faucet repair is usually more cost-effective than replacement. Our skilled technicians evaluate the plumbing issue and provide the best solution for your budget.
How quickly can your plumbers respond to a faucet repair request?

We prioritize swift responses to all service requests. We aim to provide prompt solutions to prevent further damage depending on the urgency.