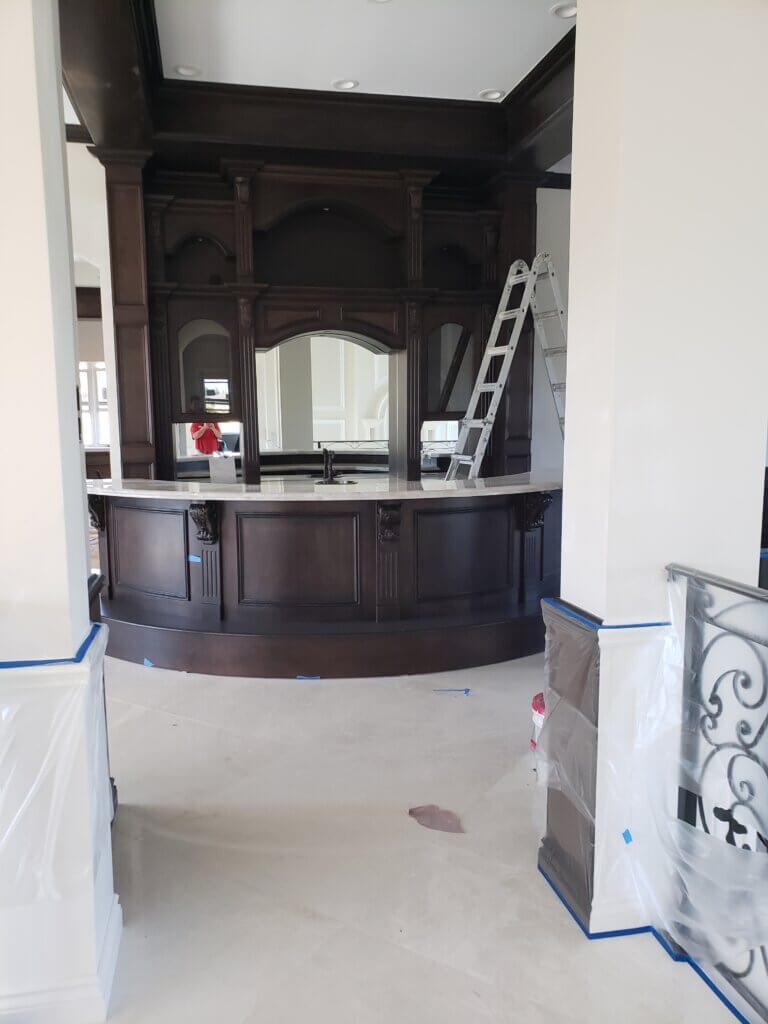 Broward County Kitchen Plumbers
As the leading experts in kitchen plumbing services in Broward County, FL, we take pride in offering comprehensive solutions that address all your plumbing needs.
Our commitment goes beyond fixing leaks or installing appliances – we're dedicated to providing you with a seamless space. Whether you're dealing with a stubborn clog or needing immediate faucet repairs, our skilled plumbers are at your service. We bring years of experience, a track record of excellence, and a customer-centric approach to every project we undertake.
What sets us apart is our unwavering dedication to your satisfaction. Our solutions are designed to address immediate issues and offer long-term reliability. With us, you can expect meticulous workmanship, high-quality materials, and the assurance that your cookery will remain a functional and comfortable space.
Comprehensive Kitchen Repairs and Installations
Explore our services, from kitchen sink to dishwasher installation, and discover why Broward County residents trust us with their needs. We're not just fixing pipes – we're building relationships and ensuring your kitchen remains the heart of your home. Contact us today to experience the pinnacle of Broward County, FL, plumbing solutions.
Garbage Disposal Installation and Repairs
Upgrade Your Kitchen with Expert Garbage Disposal Services
A modern cookery deserves modern conveniences. Our expert plumbers specialize in seamless garbage disposal installation and reliable repairs. Say goodbye to food waste hassles and hello to a cleaner, more efficient space.
Whether you're looking to install a new garbage disposal unit or need prompt repairs for your existing one, we've got you covered. Our technicians have the experience and knowledge to tackle garbage disposal issues, ensuring smooth operation and hassle-free maintenance. Discover the difference a properly installed and well-maintained garbage disposal can make in your cooking space.
Sink Installation and Repair Services For Your Plumbing System
Revitalize Your Kitchen with Professional Sink Plumbing Services
Your sink is more than a functional fixture – it's a centerpiece of your kitchen's design and functionality. Our plumbers excel in kitchen sink installation solutions, transforming your cookery into a hub of efficiency and aesthetics.
Whether you're upgrading to a new one or dealing with leaks and drainage problems, our plumber has the expertise to provide solutions that last. From undermount to farmhouse sinks, we ensure precise installation and thorough repairs, giving you a sink that complements your style and works flawlessly.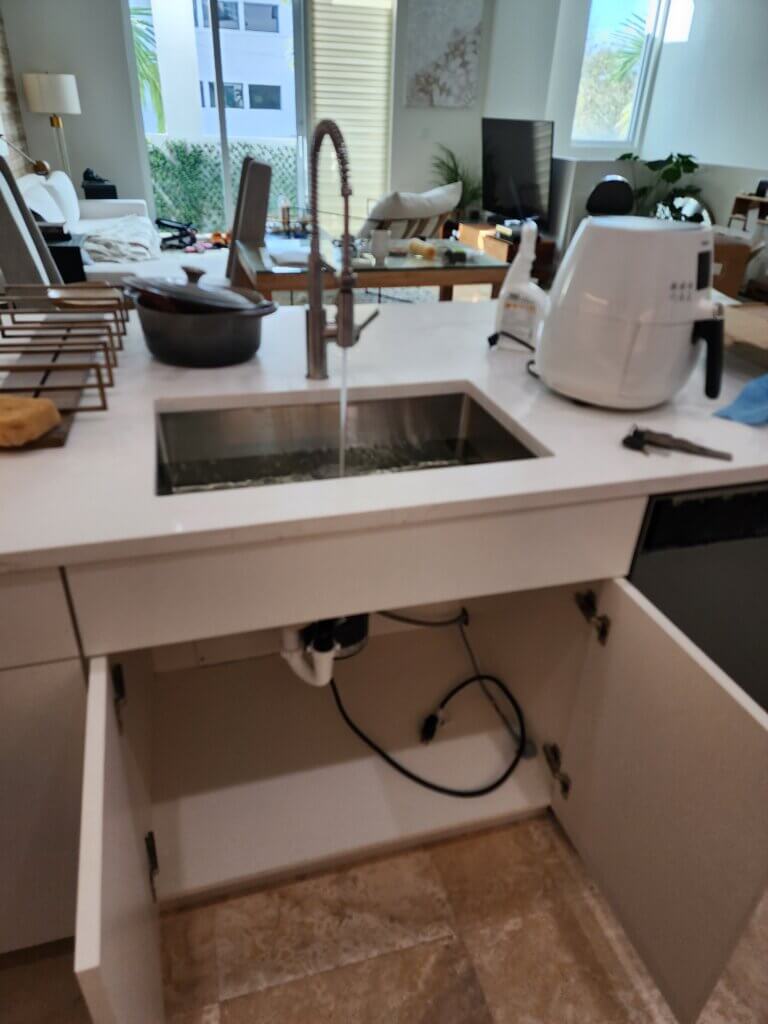 Faucet Installations and Repair for Your Kitchen
Certified Technicians in Faucet Repair
A leaky faucet wastes water and disrupts the harmony of your cookery. Our professional faucet repair solutions are tailored to eliminate those annoying drips and restore your desired functionality.
Our plumbers are equipped to handle various styles and brands, ensuring homeowners are satisfied. Whether a minor or a more complex, we precisely diagnose and resolve problems. Enjoy the peace of mind with a properly functioning faucet, and let us help you maintain the heart of your cookery.
Residential Dishwasher Installation
Efficient and Professional Dishwasher Installations
Upgrade your convenience with our professional dishwasher installation. As specialists in plumbing system, we understand the intricacies of integrating a dishwasher seamlessly into your space. Whether you're replacing an old unit or installing a dishwasher for the first time, our technicians handle the entire process efficiently.
From connecting water lines to ensuring proper drainage, we take care of every detail, leaving you with a perfectly installed dishwasher that enhances your functionality. Say goodbye to the hassle of hand-washing dishes and embrace the ease of a well-installed dishwasher.
Drain Cleaning and Kitchen Plumbing Maintenance
Maintain a Flowing Pipe and Drains with our Drain Cleaning
A well-functioning cooking area starts with clear drains. Our drain cleaning services are designed to keep your pipes flowing freely, preventing clogs and backups that can disrupt your daily routine.
Our plumbers utilize advanced techniques and tools to remove debris, grease, and buildup from your drains, ensuring optimal performance. Don't let slow drains or unpleasant odors ruin your cooking experience – trust our company to provide thorough drain cleaning services and maintenance that keeps your cookery plumbing in top condition.
Water Heater Plumbing Service
The Reliable Plumber Near You
Your home's comfort relies on a functional water heater; we're here to ensure you have hot water when needed. Our water heater repair offers comprehensive solutions for common issues and new installations. Whether you're facing cold showers due to a malfunctioning heater or looking to upgrade to a more efficient unit, our plumbers got you covered.
Is your water heater making strange noises, leaking, or failing to provide consistent hot water? Our technicians specialize in diagnosing and repairing water heaters.
We understand that properly functioning water heaters are essential for your daily routine, and we work quickly to restore their performance. With our expertise and attention to detail, you can trust us to get your water heater back up and running efficiently.
Water Heaters Installation
When it's time for a new installation, our team is equipped to handle the process from start to finish. We help you choose the right type and size for your household's needs, whether a traditional tank-based system or a more energy-efficient tankless unit.
Our installation includes proper connection to gas or electricity, ensuring accurate water temperature settings, and verifying the safe operation of the entire system. Experience the convenience of a well-installed water heater that provides reliable hot water for years.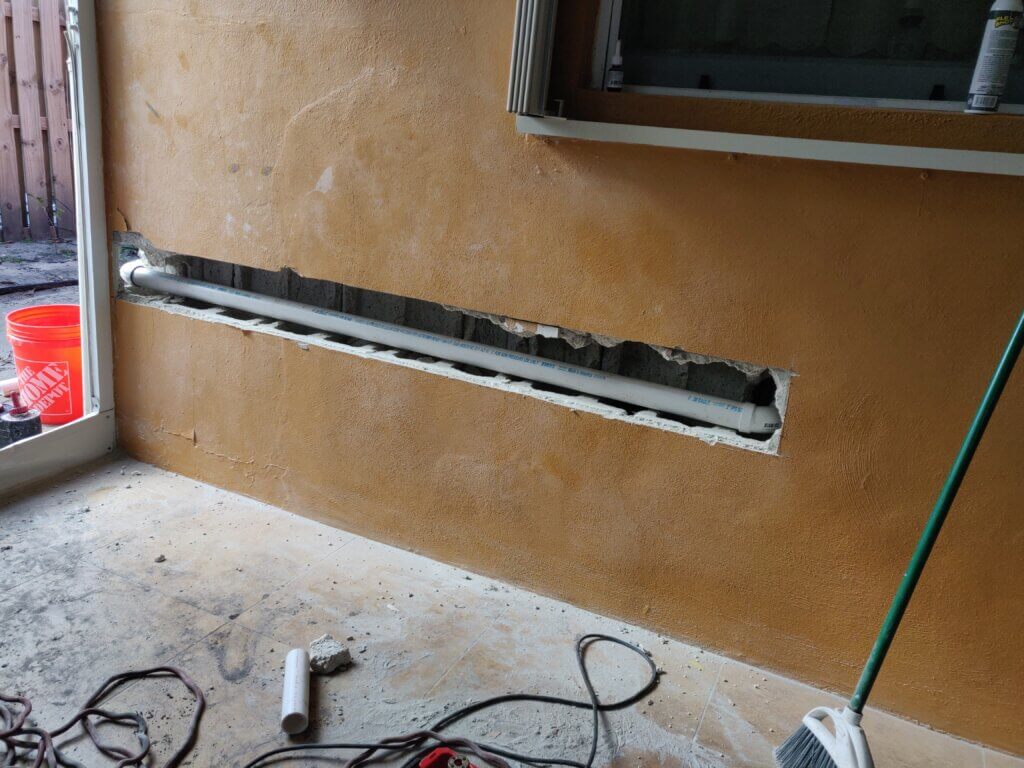 What kitchen plumbing services do you offer in Broward County?

We provide various cookery solutions, including garbage disposal installation, sink repairs, faucet repair, and dishwasher installation.
Why should I choose Tip Top Plumbing & Restoration?

We are a trusted leader in restoration solutions in Broward County, FL, offering expert solutions, quality assurance, and 24/7 emergency repairs.
How can I schedule a plumbing service?
What should I do in a cookery plumbing emergency like a leak?

If you're facing a plumbing emergency like a leak, don't worry. Contact us immediately, and our professionals will swiftly address your issue.