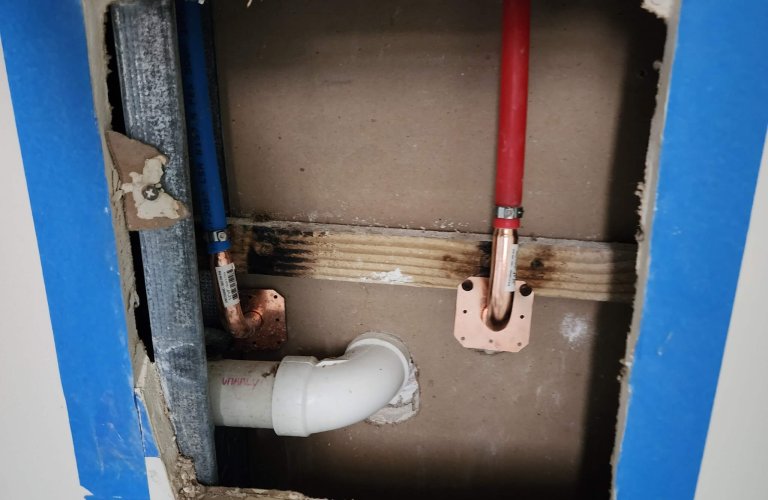 It can be stressful and overwhelming when you encounter a water leak issue at your home. However, there's no need to fret, Tip Top Plumbing & Restoration is here to help! Our team of experts specializes in water leak repair in Broward County. Don't wait until the problem worsens, give us a call and we'll be sure to fix it quickly and efficiently. Keep in mind, water leaks can cause severe damage to your home, so it's vital to address them ASAP. Whether it's a burst pipe or a slow drip, our skilled plumbers can tackle any issue, no matter how big or small. It's also essential to note that there could be underlying problems that are causing the leaks, such as shoddy plumbing, aged plumbing, or high water pressure. Therefore, we strongly advise you to contact us for assistance rather than attempting to fix the problem on your own. Our team is fully trained and certified to handle leaks, as well as other plumbing issues you may need addressed. Be proactive, and let us help you before the problem escalates into something much worse!
Comprehensive Water Leak Repair in Broward County FL
At our plumbing company in Broward County FL, our approach isn't just about quick fixes. We delve deep to identify the root cause of the leak. Whether due to outdated plumbing, poor installation, or high pressure, we ensure a solution that's immediate and lasting. Every repair is executed precisely with advanced tools and a commitment to excellence.
Why Residents in Broward County Florida Trust Us for Plumbing Leak Repairs
Trust is earned; we've built ours through years of consistent, quality service. Residents of Broward County FL rely on our expertise because:
Proactive Approach

: We don't just solve the present issue but offer insights into potential future problems.
Trained Professionals

: Every team member is trained, certified, and equipped with the latest knowledge in plumbing repairs.
Prompt Service

: Understanding the urgency, we prioritize timely responses to all service calls.

Transparent Pricing

: No hidden charges. Our pricing is competitive and transparent.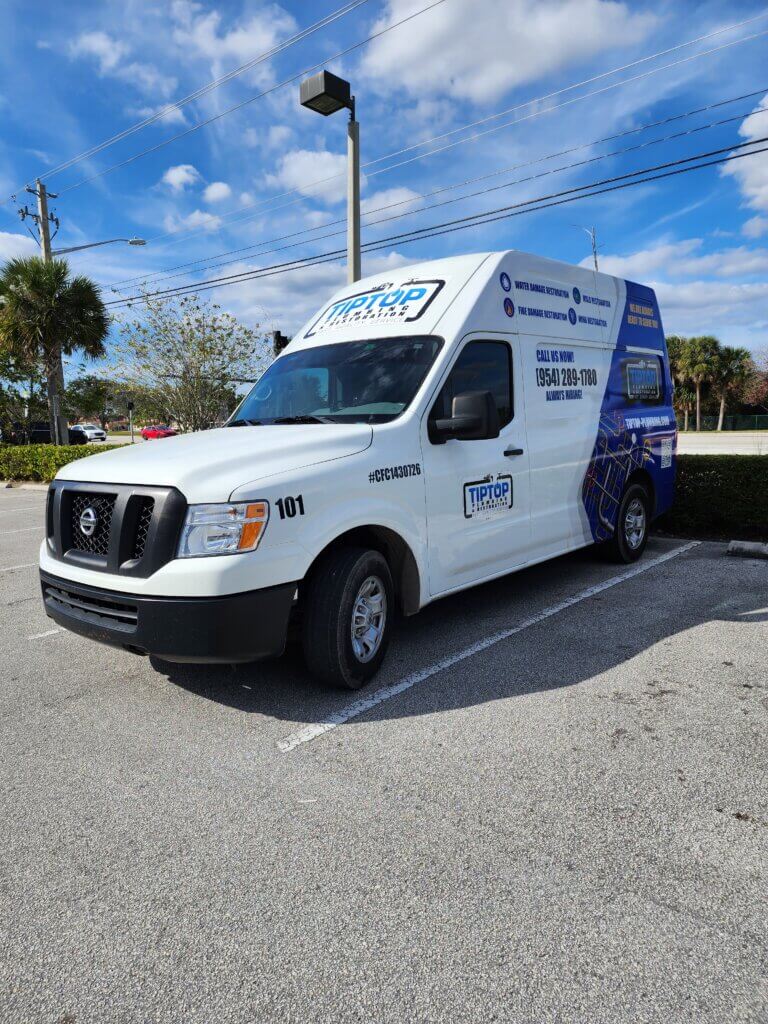 Positive: Professionalism, Punctuality, Quality, Responsiveness, Value Frank assessed the issue immediately, cut through the roof downstairs to access the shower drain from the upstairs bathroom, completely replaced the eroded drain system, and cleaned up everything when he was done. He was extremely nice and professional and I will only go to tip-top plumbing for now on. Extremely happy with the service. Services: Plumbing leak detection, Plumbing pipe repair
What to Do With a Water Leak Before Plumbers Arrive
While the best course of action is to call in professional plumbers, there are essential steps to mitigate damage and prepare for the experts. Here's what you can do:
Turn Off the Main Water Valve

: When you notice a significant leak, turning off the main water supply is vital to prevent further water flow and damage. This valve is often located near the water meter or where the main water line enters your home.

Document the Damage

: Take clear photos of the affected area and any damage caused by the leak. This will not only assist the plumbers in diagnosing the problem but will also be beneficial for insurance claims.

Protect Valuables

: If the leak is near electrical appliances, electronics, or valuable items, move them to a safer location to prevent water damage. It's also a good idea to turn off the electricity in the affected area if there's a significant amount of water.

Contain the Leak

: While waiting for the professionals, place buckets, containers, or towels under the leak to catch dripping water. If the leak comes from a ceiling, puncture a small hole in the middle of the wet area to allow water to drain into the container below, preventing further ceiling damage.

Clear the Area

: Make sure the area where the leak is located is accessible. Move furniture, decor, or any obstructions out of the way so the plumbers can quickly get to work when they arrive.
Stay Safe: Leakage can make floors slippery, and if near electrical outlets or appliances, they can pose a risk of electrocution. It's crucial to keep children and pets away from the affected area and always prioritize your safety and the safety of others in the house.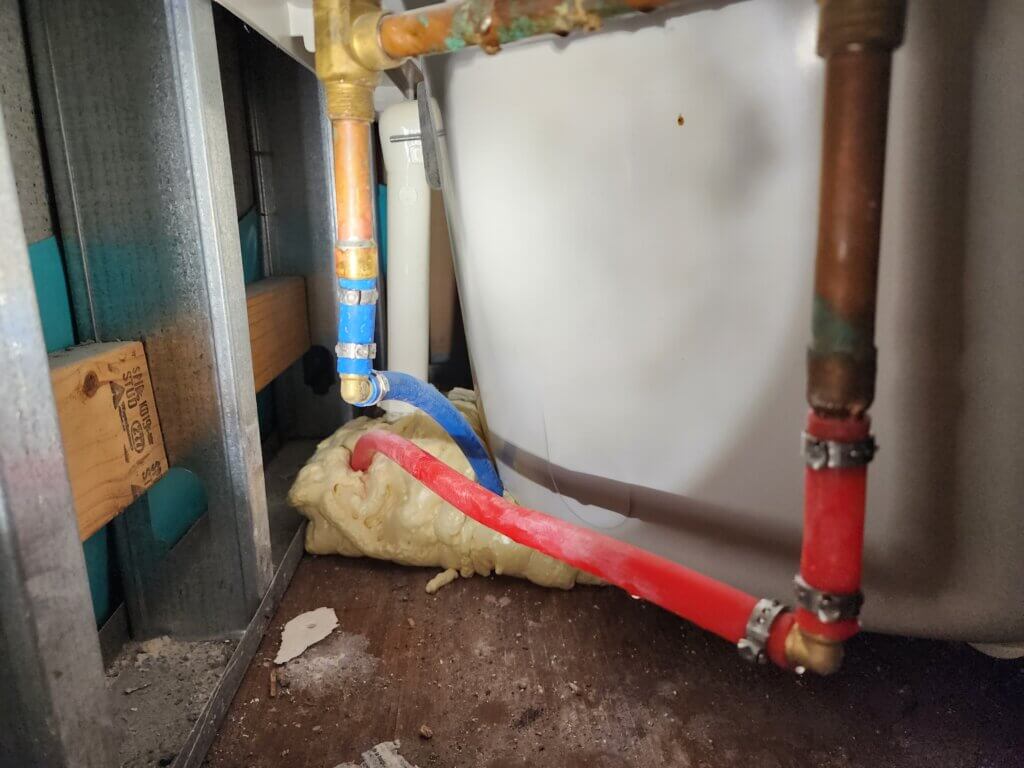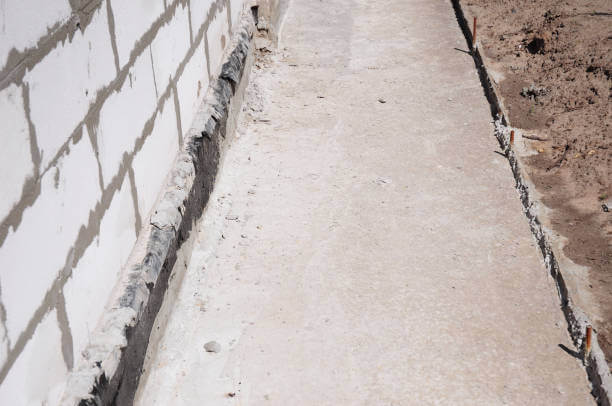 Signs of a potential slab leak in Broward County FL
Unexpected spikes in your water bill.
The sound of running water when all taps are off.
Warm or damp spots on your floor.
Mildew or mold under carpets or flooring.
Cracks in walls or floors due to shifting foundation.
Slab Leak Detection and Repair Services
Slab leaks are among the most insidious and potentially damaging plumbing problems. They occur when a water line beneath a home's concrete foundation (or "slab") develops a leak. Left untreated, slab water leaks can lead to significant structural damage, mold growth, and other serious complications. Identifying and addressing them promptly is crucial, and that's where our plumbing company comes into play with quality repair services.
Our slab leak detection equipment allows us to pinpoint the exact location of the leak without causing unnecessary damage to your property. We use advanced tools to identify the sound or signal of escaping water, even through dense concrete.
Once detected, it's essential to act quickly. There are several methods to repair slab leakage, and the best approach depends on the severity, location, and other factors. Our local plumbers will guide you through the best repair methods.
The Dangers of Unattended Water Leaks
If left unchecked, every drip can have catastrophic consequences, from structural damages, like rotting wood and crumbling plaster, to health concerns like mold and mildew infestation. Unattended leakages can also result in significant hikes in your water bills. And more than the visible damage, underlying issues can be at play, worsening the situation if not addressed promptly.
Recommendation according to IICRC SC500 Reference Guide:
Mitigation following water damage events should begin as soon as safely possible, or microbial contaminants can grow and amplify, posing an allergic, toxic, or infectious disease health risk to both occupants and restoration personnel.
Contact your local plumber for leak detection and repair
Whether underground pipes show signs of wear or unidentified moisture affecting your Weston home, timely inspection is crucial. Water damage can escalate quickly, deteriorating the structural integrity of your property. Rely on your local plumber to delve deep, scrutinize every detail, and provide comprehensive solutions. Don't wait for small issues to transform into major repairs. Contact your local plumbing company in Broward County FL today for a thorough leak inspection and repair services to protect your home from the potential devastation of water damage.
How do I know if I have a hidden leakage requiring leak repair?

Unusually high water bills, damp walls, or a persistent sound of running water can indicate hidden leaks.
How quickly should I address a visible leakage?

Immediate attention is advised. Even small water leaks can lead to significant damage if not addressed quickly.
Can I do a temporary fix before professional help arrives?

Yes, you can turn off the main supply and use something to collect any dripping water. While temporary measures can help, it's essential to get professional help soon to address the root cause.
Is there any preventive maintenance I can do to avoid leaks?

Regular plumbing inspections and proper pressure can help prevent many leak scenarios.