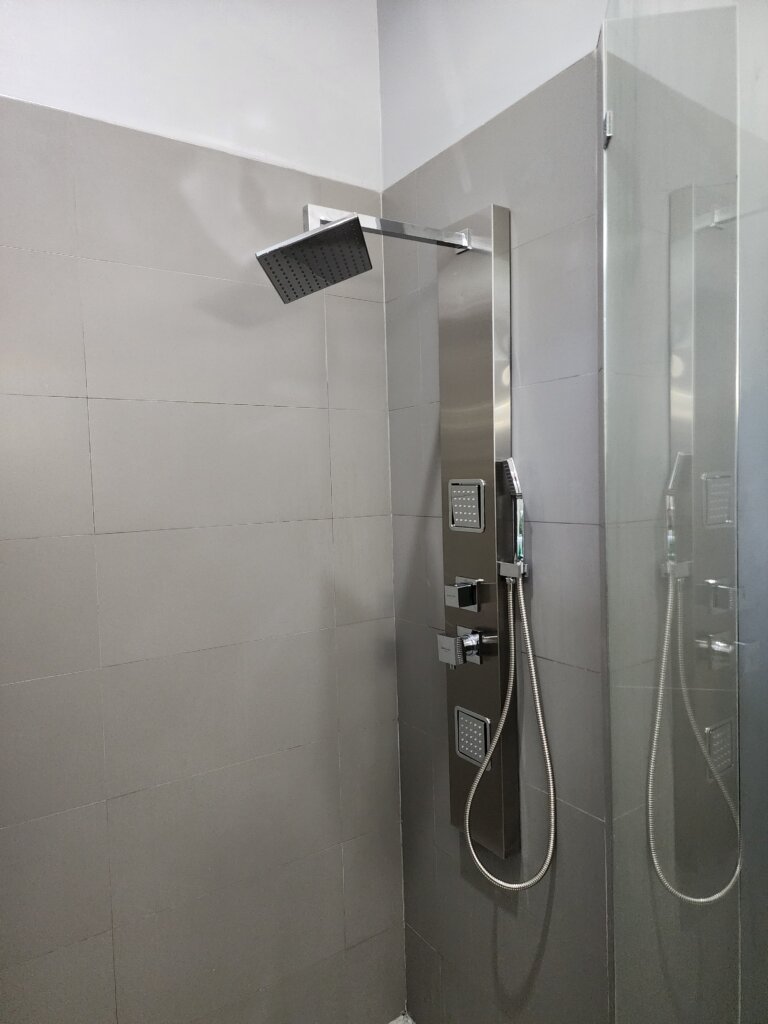 As a homeowner in Broward County FL, you want your shower to be a place of comfort and relaxation. However, a faulty shower faucet valve can quickly make this experience a nightmare. Not only does a leaking shower faucet cause an annoying 24-hour dripping sound, but it can also lead to increased utility bills due to gallons of wasted water every week. This is especially true for hot water leaks, which can impact your electricity bill and put undue stress on your heater.
But the problems don't stop there. Shower faucet leaks that seep into the wall can cause dry rot and structural damage, creating health hazards and jeopardizing the structural integrity of your home. That's why it's essential to address any issues with your shower faucet valve immediately.
So, how do you know if you need a shower faucet valve replacement? Keep an eye out for three main indications: the water continues to run or drip after you turn off the shower, it's difficult to turn the shower handle on or off, or the shower handle slips or sticks instead of turning the water on or off. Don't let a faulty shower faucet valve ruin your shower experience or your home. Contact us today to address any issues and restore your shower to its full potential.
Common Shower Problems and Solutions
Leaky Showerheads and Faucets
A dripping showerhead can waste significant amounts of water over time, not to mention the annoying sound it produces. Our technicians can quickly identify the root cause and replace worn-out parts or seals, restoring your shower's efficiency.
Nothing's worse than a weak shower when you're trying to refresh. Blockages or pipe issues in the shower head can be culprits. Our team can assess and rectify the problem, ensuring a strong, steady stream for your showers.
Scalding hot or freezing cold showers can be a shock to the system. Issues with the thermostat or mixing valves might be the cause. Let our experts handle it and provide consistent temperatures for a comfortable showering experience.
Upgrading Your Showers and Tubs in Broward County FL
Modern Bathtub and Shower Choices
If your bathtub or shower has seen better days, or you're simply looking for a fresh look for your bathroom, consider an upgrade. Today's market offers many options, from luxurious stand-alone tubs to spa-like shower systems.
Showerhead and Faucet Selection
The choices in showerheads and faucets have expanded drastically in recent times. We've covered you, from rainfall showerheads that give a gentle, natural flow to high-pressure jets that massage as they cleanse. Our experts can advise on the latest trends and technologies, ensuring you get the perfect fit for your bathroom needs.
Integrating Luxury with Functionality
An upgraded shower system isn't just about looks—it's about experiencing luxury every time you step into your bathroom. Whether you're looking for digital temperature control, mood lighting, or multiple outlets, our team can integrate these modern touches with impeccable craftsmanship.
Remember, a bathroom isn't just a functional space; it's a retreat where you prepare for the day ahead or unwind after a long one. We believe in creating bathroom spaces that combine form and function with your lifestyle. So, if you're considering upgrading or replacing old fixtures, let our professionals guide you.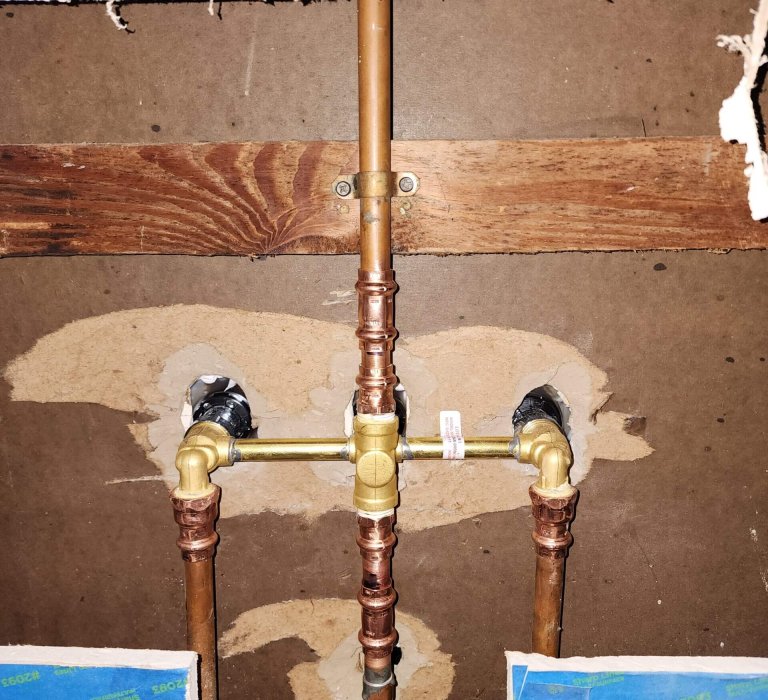 Comprehensive Bathroom Plumbing Services
The bathroom is one of the most utilized areas in any home, and it's essential that all its components function seamlessly. We specialize in providing top-notch bathroom plumbing services tailored to address every aspect of your bathroom's plumbing needs. From toilet and shower repairs and installations to ensuring your bathtub and showers are blockage-free, our experienced team has you covered.
Over time, the wear and tear on showerheads, faucets, and pipes can lead to various plumbing issues, disrupting your daily routines and comfort. Whether it's a leaky faucet, a clogged drain, or more intricate piping concerns, we have the tools and expertise to promptly diagnose and rectify the issue.
We understand how vital it is to have a perfect working condition, and we aim to minimize any inconvenience, offering swift and effective solutions for all your bathroom plumbing challenges. Whenever you face any trouble with your bathroom utilities, remember our dedicated team is just a call away, ready to restore functionality and peace of mind.
Emergency Shower Repairs in Broward County FL
Quick Response to Plumbing Issues
When plumbing issues arise, especially in the shower, they can escalate quickly. A minor drip can become a gushing leak, and a slow drain can suddenly clog entirely. We recognize the urgency of these situations. That's why we're committed to prompt response times, ensuring your plumbing problems are addressed as soon as they arise.
Protecting Your Home from Water Damage
A leak, no matter how minor, can lead to significant damage if left unchecked. Water can seep into your walls, flooring, and other fixtures, causing mold growth and structural issues. Our priority is fixing the problem and inspecting the surrounding areas to ensure no residual damage that might cause problems.
Tub and Shower Repair Services in Broward County Florida
Our comprehensive shower repair services in Broward County Florida encompass every component of your shower system, from the drain to the pipes, from the tub to the faucets. Whether it's fixing a leak, unclogging a drain, or addressing issues in the pipes, our team is equipped with the expertise and tools necessary to do the job efficiently.
Bathtub and Shower Replacement Services Near You
We specialize in bathtub and shower replacements, giving your bathroom a refreshed and modern look. Whether your tub has sustained damage, your shower is plagued by persistent leaks, or you're just ready for a change in aesthetics, our team is equipped to provide a seamless replacement process. We understand the importance of a well-functioning and attractive bathroom, so we meticulously ensure your new installation aligns perfectly with your vision and needs.
With a vast array of styles and configurations, you can trust our experts in Weston to guide you to the perfect solution for your space. Say goodbye to that old, stained tub or the outdated shower and embrace a new era of comfort and style with our top-notch replacement services.
We had bad experiences with other plumbing companies. A friend recommend Tip Top and they sent someone out within an hour. Frank came and immediately accessed the issues. The work was done and within the time frame he promised!! I highly recommend this company. Services: Plumbing leak detection, Plumbing pipe repair
Contact Your Local Plumbing Company for Shower and Tub Repair Services
Don't let shower or tub issues put a damper on your day. Contact your local plumbing experts in Broward County FL for swift, reliable, and efficient tub and shower repair services. With our dedication to excellence and attention to detail, we'll have your bathroom back in pristine condition. Make the smart choice and ensure professionals handle your plumbing woes. Call us now, and let us address your shower and tub concerns!
Why is my shower leaking even when turned off?

This can be due to worn-out seals, gaskets, or parts within the faucet or valve. Our technicians can quickly assess and replace the necessary parts.
Can I upgrade my shower without a complete bathroom renovation?

Yes, we can help install a new shower system, which can drastically change the look and feel of your bathroom without a full remodel.
Why is the water pressure in my shower low?

Blockages in the showerhead, issues in the plumbing, or even municipal water supply issues can cause low water pressure. Our Hollywood plumbers will identify and fix the root cause.
How often should I clean my shower drain?

For optimal performance, it's good to clean your shower drain at least once a month to prevent hair and soap scum build-up.