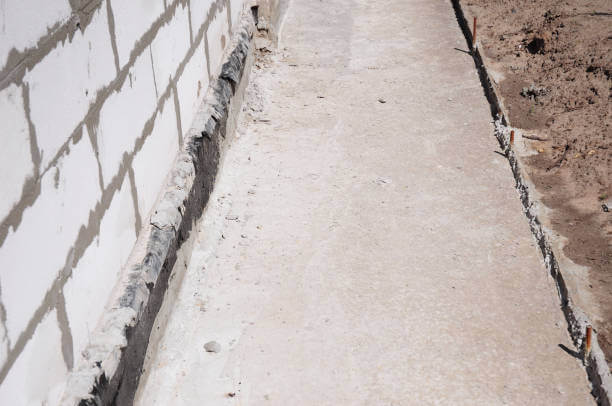 Slab Leak Repair Services in Broward County, FL
Noticing wet patches appearing on your floors? Or an unexpected spike in your water bill?
These symptoms often point to one of your home's most covert adversaries: slab leaks. Hidden beneath your property's foundation, these leaks can wreak havoc silently, leading to extensive damage if not addressed promptly.
Tip Top Plumbing & Restoration is your local expert in slab leak repair. Our specialized expertise in leak detection and repair services ensures your home remains secure. By choosing us, you're not just fixing a water leak but investing in your home's longevity and your loved ones' safety.
Why wait for a small issue to balloon into a major headache? Secure your home's foundation now! Schedule Your Slab Leak Inspection Today!
Expert Slab Leak Detection and Repair Service
Slab leaks can be deceptive, quietly causing damage without immediate notice. Our slab leak detection techniques are the solution. We utilize advanced equipment to detect water leaks beneath concrete slab, ensuring pinpoint accuracy. Our solutions address the root cause, preventing escalating water bills and further damage to your property. Don't let hidden leaks compromise the integrity of your home; trust our expertise for all your needs.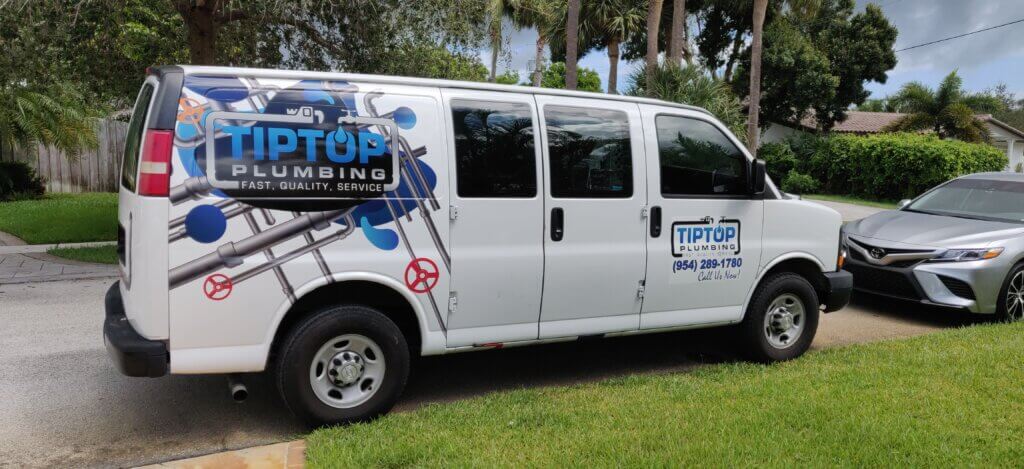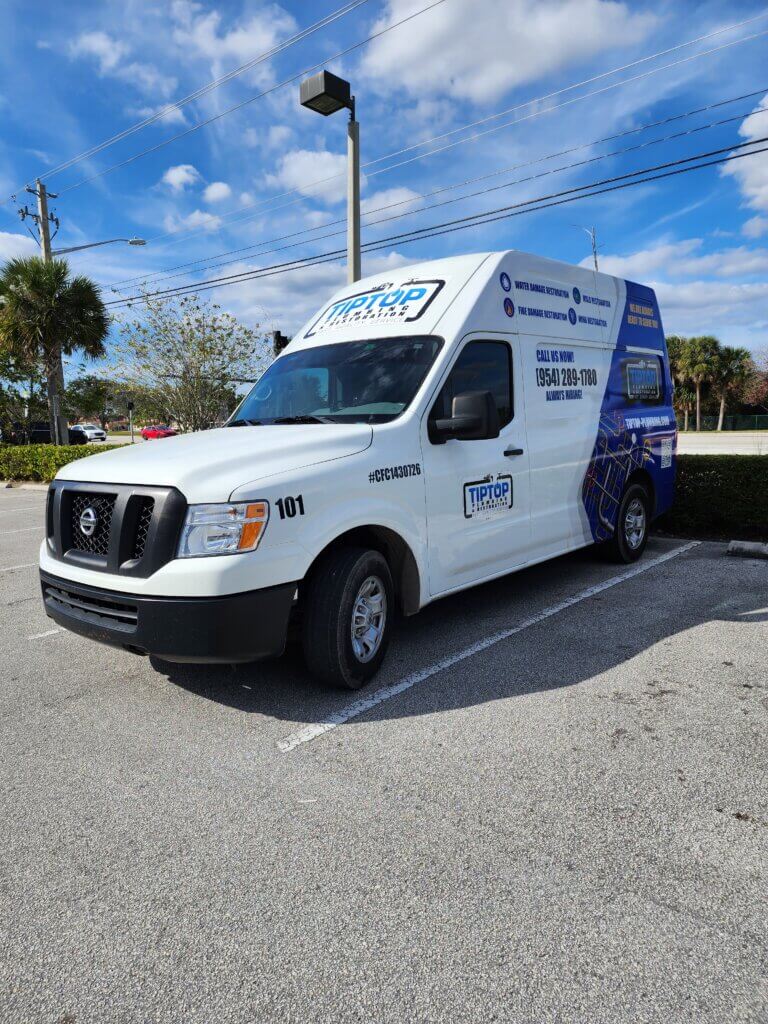 Why Choose Us for Plumbing Leaks Repair?
Tip Top Plumbing & Restoration is your trusted partner in Broward County, FL, when it comes to addressing the complex and potentially disruptive issue of slab leaks. As a plumbing and restoration solutions leader, our reputation is built on a commitment to excellence, top-notch workmanship, and exceptional customer service. Here is why you should choose our plumbing company:
Experienced Professionals:

With years of experience, our team of dedicated professionals possesses the knowledge and expertise to handle even the most intricate projects.

Comprehensive Solutions:

We offer comprehensive solutions encompassing every repair aspect. Our goal is to not only fix the immediate issue but also prevent future problems, ensuring the long-term health of your system.

Customer-Centric Approach:

Your satisfaction and peace of mind are paramount to us. Rest assured, we'll work closely with you every step of the way to ensure your complete satisfaction.

Equipped for Excellence

: Our unwavering passion for perfection and commitment to customer care make us the go-to company in Broward County. We're equipped with the latest technology and tools to provide reliable and efficient solutions, all while minimizing disruption to your property.
Choose us for your plumbing needs and experience the ultimate excellence. Our team is dedicated to establishing long-lasting relationships with our valued clients by consistently delivering unparalleled solutions. Contact us today to address your concerns with confidence and expertise.
Dedicated Professionals Serving Broward County
Broward County deserves only the best, and that's what our team delivers. As your neighborhood plumbing company, our dedicated contractors understand the unique plumbing challenges of the region. From pipes prone to leaks due to environmental factors to aged water pipes, our plumbers offer specialized solutions tailored to your needs. With a deep commitment to Broward's community, we're more than just contractors; we're your partners in safeguarding your home against plumbing issues.
Comprehensive Plumbing & Restoration Solutions
Water damage, mold growth, and rising water bills are just a few consequences of unaddressed plumbing issues. We pride ourselves on comprehensive plumbing services. Whether you're dealing with spots or the aftermath of water leaks, our plumbers and contractors are equipped to help. From leak detection services to the complete replacement of compromised systems, our company's holistic approach ensures every challenge is met with precision.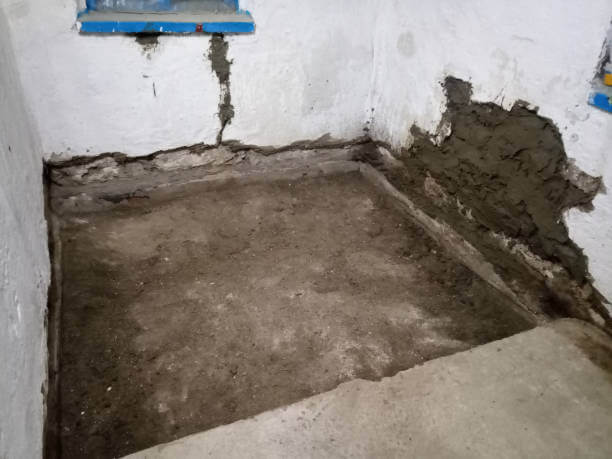 Trusted Slab Leak Repair Specialists
Slab leak problems can be daunting, but our specialists are up for the task. Our contractors have a stellar reputation for offering dedicated services, bringing years of hands-on experience to your doorstep. We use state-of-the-art equipment to ensure that every slab leak detection is accurate, minimizing unnecessary repairs and disruptions. Our plumber understands the intricacies of slabs, cracks, and water damage, making us the go-to plumbing company for all your needs.
Positive: Professionalism, Punctuality, Quality, Responsiveness, Value I'm not going to go on a tangent and write a long story. However, I was introduced to Jose and his company from my insurance adjuster. I was in a jam at one of my rental property at 8pm on 3/5/21. I reached out Jose Friday night any Saturday morning Frank was at my property. 72 hrs. later my tenants are back in the house and my issue was resolved. Service: Plumbing leak detection
Contact Us for Slab Leak Detection and Repair Services
Tip Top Plumbing & Restoration offers expert slab leak detection services in Broward County, FL. With a team of experienced professionals and state-of-the-art technology, we swiftly and effectively address complex situations.  Our comprehensive solutions cover everything from pinpointing the exact leak location to executing precision repairs, ensuring your plumbing system is restored to its optimal condition with minimal disruption. We prioritize transparent communication, clear pricing, and exceptional customer service, all while building long-lasting relationships with our valued clients. Choose us for all your concerns and experience reliable and efficient solutions. Contact us today to put your worries in capable hands.
What are the signs of a slab leak problem in my home?

Common signs include unexpected spikes in water bills, damp spots on floors, reduced water pressure, or hearing running water when no fixtures are in use. If you notice any of these signs, contact us immediately.
Why should I choose Tip Top Plumbing & Restoration for my repairs?

Our team boasts years of experience in diagnosing and repairing slab leaks. With a commitment to quality and customer satisfaction, we ensure efficient, professional solutions tailored to your needs.
How long does it take to repair a slab leak with your company?

The repair duration can vary based on the severity and location of the leak. Our team prioritizes swift, effective repairs to minimize disruption and damage to your property.
Is it safe to ignore a suspected slab leak in plumbing systems?

No, untreated leaks can lead to significant property damage, mold growth, and increased water bills. Addressing the issue immediately is crucial to avoid more extensive damage and costs.
Do you offer emergency repair plumbing services in Broward County, FL?

Tip Top Plumbing & Restoration understands the urgency of plumbing emergencies. We are available for immediate assistance to address any issues in Broward County.