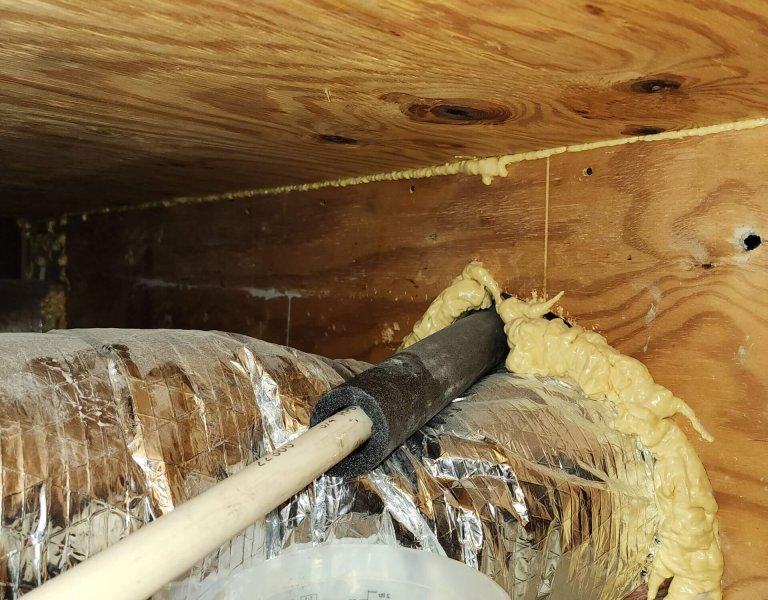 Plumbing Company in Broward County
With its subtropical climate and susceptibility to heavy rains, Broward County underscores the paramount importance of functional storm drains. Tip Top Plumbing and Restoration specializes in storm drain cleaning for commercial and municipal properties, ensuring rainwater flows away, preventing flooding and potential water damage. 
A well-maintained system is vital for the safety and sustainability of our communities, especially in areas prone to frequent downpours. Over time, these drains can accumulate debris, sediments, and other blockages, impeding their functionality. Our team, backed by advanced equipment and years of expertise, is committed to ensuring these vital infrastructures work optimally, safeguarding municipal, industrial, and commercial properties.
Serving cities like Pembroke Pines, Weston, Hollywood, and Parkland, we are proud to be Broward County's trusted choice for thorough and efficient services. Whether it's a routine clean-up or an emergency blockage, trust us always to deliver.
Catch Basin Cleaning Services
Catch basins serve as frontline guardians against street flooding and environmental contamination. Designed to collect rainwater runoff and divert it away from roads, sidewalks, and properties, these basins also trap debris, sediment, and other pollutants, preventing them from entering our waterways. However, when left unchecked, the accumulation of these materials can inhibit the catch basin's performance, leading to potential flooding and environmental hazards.
Our catch basin cleaning services are designed to uphold the functionality and longevity of these crucial storm water systems. Utilizing advanced equipment and techniques, our team meticulously removes debris, silt, and other obstructions, ensuring unobstructed water flow and protecting our natural water sources from contamination.
Regular maintenance of catch basins is essential for efficient water management and safeguarding our environment. Catch basins are invaluable in sustaining local ecosystems by preventing pollutants from entering rivers, streams, and oceans.
With our catch basin cleaning services, we aim to fortify this line of defense against urban runoff and its associated challenges. Tip Top is a beacon of excellence, serving Broward County and beyond, dedicated to ensuring our communities remain flood-free and our environment is protected. Whether you're managing municipal infrastructures, commercial properties, or residential neighborhoods, trust in our expertise to keep your catch basins in pristine condition.
Emergency Storm Drain Cleaning Services in Broward County
In Broward County, where sudden and intense rainfall can quickly change the landscape, the significance of an unobstructed system cannot be overstated. But what happens when these critical conduits get blocked, especially during an unexpected downpour? That's where Tip Top Plumbing and Restoration steps in, offering emergency service tailored to meet such unforeseen challenges.
There's no telling when debris, leaves, or sediment might clog a pipe, leading to unwanted flooding and potential property damage. In these moments, waiting is not an option. Our emergency response team is available round the clock, ensuring help is just a phone call away. Equipped with the latest drain cleaning technology and driven by a commitment to service excellence, our experts swiftly diagnose and resolve blockages, restoring normalcy in record time.
We understand the unique topographical and climatic challenges that Broward County faces. Serving areas like Pembroke Pines and Weston, we've witnessed firsthand the detrimental effects of neglected storm drains, especially during the rainy season. This knowledge spurs us to deliver prompt, efficient, and effective emergency services, mitigating risks and ensuring the safety of residents and properties alike.
Positive: Professionalism, Punctuality, Quality, Responsiveness, Value I'm not going to go on a tangent and write a long story. However, I was introduced to Jose and his company from my insurance adjuster. I was in a jam at one of my rental property at 8pm on 3/5/21. I reached out Jose Friday night any Saturday morning Frank was at my property. 72 hrs. later my tenants are back in the house and my issue was resolved. Service: Plumbing leak detection
Prevent Flooding with Storm Drain Inspections and Repairs
Flooding isn't just an inconvenience; it's a significant nuisance to properties, road users, and the environment. One of the primary defenses against such hazards is a fully functional system. We emphasize the importance of proactive measures.
Our inspection and repair emergency service is designed to identify potential issues before they escalate into costly problems. Our professionals thoroughly assess every nook and cranny of your drainage system using advanced inspection tools, detecting blockages, wear, and damage.
If issues are found, our team promptly and effectively carries out necessary repairs, ensuring your storm drains are in optimal condition to handle even the heaviest of downpours. By choosing regular inspections and timely repairs, you're safeguarding your property and community from flooding and ensuring the longevity of your drainage system, saving on future expenditures.
Solutions for Clearing Clogs and Sludge in Storm Drains
While critical for managing runoff, storm drains often become a magnet for debris, clogs, and accumulating sludge. Over time, this build-up can severely impede the system's efficiency, leading to potential flooding and environmental issues.
We offer comprehensive solutions tailored to tackle these specific challenges. Leveraging advanced hydro-jetting technology and specialized equipment, our team meticulously clears stubborn clogs, silt, and thick sludge that can choke your drain system.
Our methods are not just about resolving current blockages but also ensuring smoother flow for the future. Removing these obstructions rejuvenates the storm drain's capacity, ensuring it operates at its best even during intense rainfall.
Contact Your Local Plumbing Company in Broward County, FL, for Storm Drain Services
Don't wait for a plumbing issue to escalate into a costly disaster. Whether it's a clogged pipe, an overflowing sink, or any other plumbing concern, Tip Top Plumbing and Restoration is here to help our customers.
As Broward County's trusted local plumbing company, we're committed to providing prompt, efficient, affordable services tailored to your needs. Our team is equipped with the skills and tools to tackle any challenge, ensuring the safety and functionality of your plumbing systems. For peace of mind and top-notch service, reach out to us today.
What makes Tip Top Plumbing and Restoration a top choice for storm drain cleaning in Broward County?

As a leading plumbing company in Broward County, we combine expertise with advanced equipment, ensuring efficient and thorough cleaning. Our affordable rates and labor warranty make us a trusted business for many.
Do you only specialize in storm drain cleaning or offer other plumbing services like sewer line replacement?

While drainage cleaning is one of our specialties, our plumbers provide various services to cater to business and residential needs. We offer sewer line repairs and replacement, water heater installations, and re-pipe, among other plumbing services.
How quickly can you respond to a storm drain blockage in Broward County?

We understand the urgency of blockages, especially during the rainy season. Our team is always on standby for rapid response across Broward County, ensuring minimized waterlogging, overflow, and related issues.
Are your services limited to specific areas within Broward County?

We proudly serve the entirety of Broward County, including but not limited to cities like Pembroke Pines, Weston, Hollywood, Parkland, and Coral Springs.
What guarantees do you provide on your storm drain cleaning services?

We stand by the quality of our work. All our cleaning services come with a labor warranty, ensuring our clients receive the best value and peace of mind.