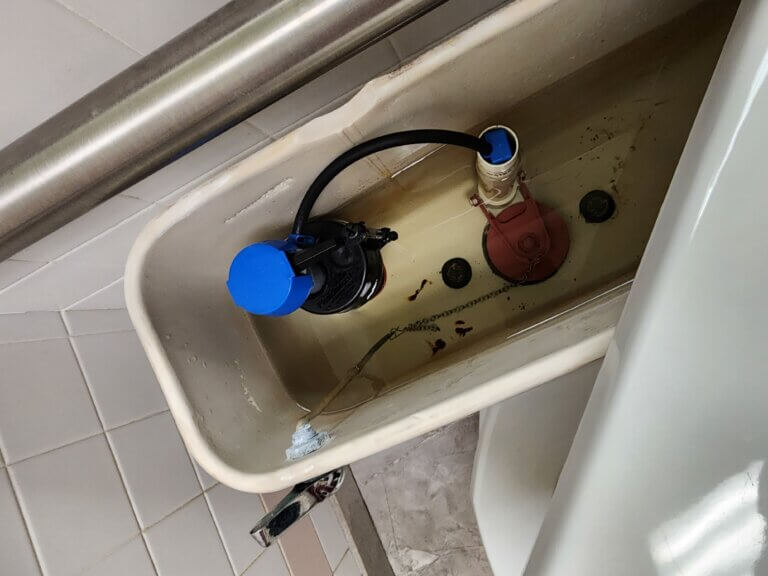 As a homeowner or renter, you want to feel confident that the fixtures in your bathroom are functional, safe and won't cause you any headaches. If you've noticed that your toilet is running, flushing slowly or not emptying completely, it may be time to call in the professionals at Tip Top Plumbing & Restoration.
Our experienced plumbers are equipped with the skills and knowledge to handle any toilet-related issue you may encounter. From repairing leaks and clogs, to resolving flushing problems and eliminating strange noises, we can help get your toilet back to proper working order in no time. Plus, if you're looking to upgrade to a more-efficient model, we can even replace your existing toilet to help you save on water and sewer bills.
It's important to note that toilets that aren't installed correctly can be a major hazard in your home. Made of porcelain, toilets can last for years with little need for repairs when installed properly. However, when installation isn't done right, leaks from water supply lines or the tank, as well as seal and tank failures, can be disastrous. Don't risk injury or damage to your home, contact Tip Top Plumbing & Restoration today for all your toilet needs.
Positive: Professionalism, Punctuality, Quality, Responsiveness Frank came out and fixed me up right away. Very professional, 10/10.. I will call Tip Top for all my plumbing needs from now on! Services: Toilet repair, Plumbing leak repair, Plumbing leak detection