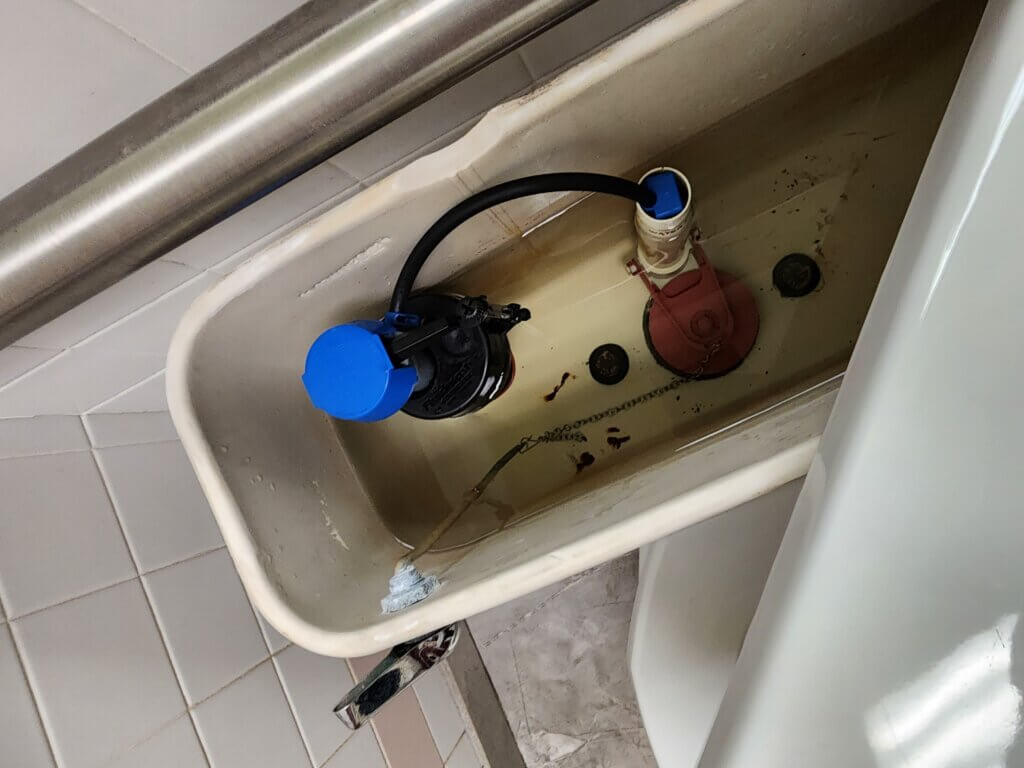 Licensed Plumbers: Toilet Repair/Install
If you have a problem with your toilet, call Tip Top Plumbing & Restoration. We can fix leaks, clogs, flushing issues, noises and replace your old toilet with a more water-efficient model. A poorly installed toilet can be dangerous and cause damage to your home, so it's important to get help from our experienced plumbers. Contact us today for all your toilet needs in Broward County FL.
Efficient Toilet Installation and Replacement in Broward County FL
Whether you're looking to replace an old, worn-out toilet or install a brand-new model, we have the expertise and tools to do the job right. We also guide you in choosing water-efficient models that can help save on your utility bills.
Signs Your Toilet Needs a Repair or Replacement
Common indicators include frequent clogs, constant running water, flushing inefficiencies, or visible cracks. Addressing these signs promptly is essential to prevent larger, more costly problems.
Ensuring Water Efficiency with Modern Toilets
Modern toilets come with advanced features that can significantly reduce water consumption, leading to considerable savings in the long run. Let us guide you through the best options for your home.
Comprehensive Toilet Repair Services in Broward County Florida
The root cause of toilet issues often lies in the intricate network of pipes and specific toilet parts that need precise attention. From minor leaks stemming from worn-out pipe connections to major clogs deep within the drainage pipes, our Tip Top Plumbing & Restoration team has seen it all. With our vast experience, we don't just tackle the apparent problem; we delve deep to understand the root causes, ensuring your toilet functions seamlessly for the long haul.
Understanding the nuances of different toilet components like the toilet flapper, which plays a vital role in preventing water wastage, or the fill valve, crucial for refilling the toilet bowl after each flush. A malfunctioning flapper or fill valve can lead to consistent water wastage and increased bills. Our team is adept at identifying worn-out or dysfunctional parts and replacing them with high-quality components to ensure efficient operation.
Furthermore, if you're faced with a situation where your toilet bowl refuses to drain, our skilled technicians are proficient with tools beyond the conventional plunger. Using state-of-the-art equipment and techniques, we ensure that whatever is causing the blockage in your pipes is effectively removed, restoring the free flow of water.
Trust Tip Top Plumbing & Restoration to take care of all these aspects, ensuring a smooth and hassle-free toilet experience.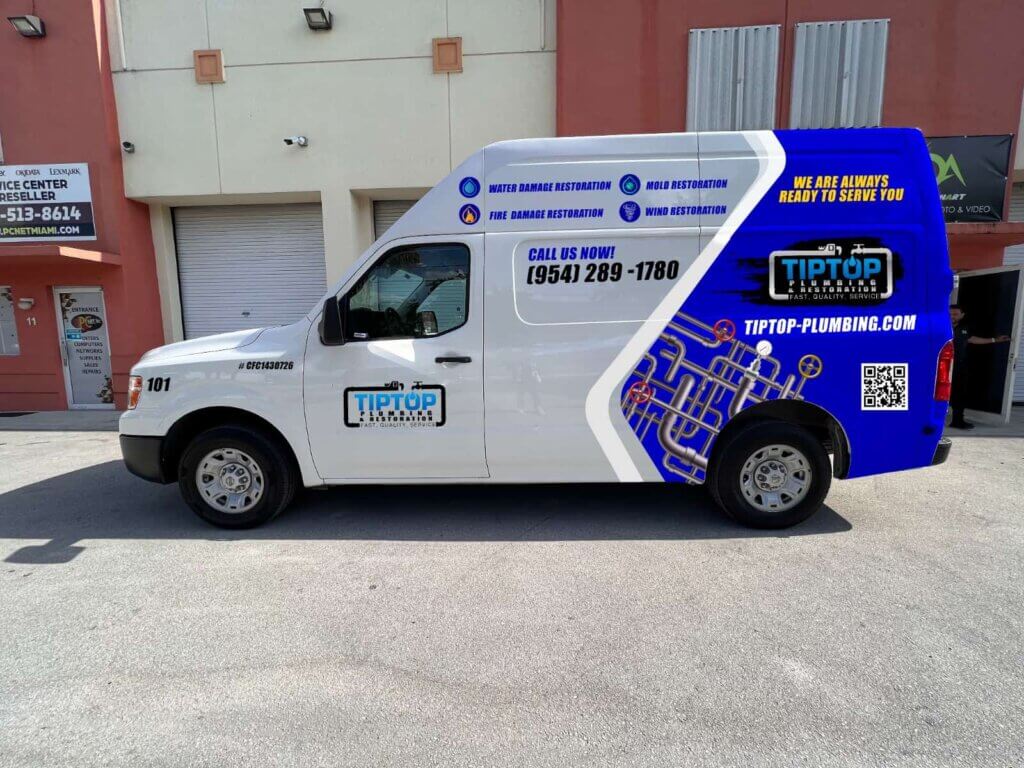 Bathroom Plumbing Services Near You
Your bathroom is one of your home's most frequently used spaces, making its plumbing components crucial to your daily routine. Our company provides a full suite of bathroom plumbing services in Broward County, FL, to ensure everything runs smoothly.
Leak Detection and Repair

: Whether it's a

dripping faucet

, a leaky showerhead, or a running toilet, our team is well-equipped to identify and rectify any leaks, preventing potential water damage and wastage.

Faucet and Fixture Installation

: Updating your bathroom fixtures can enhance aesthetic appeal and functionality. Whether you're looking for a modern or classic style, we can install and replace faucets, showerheads, and other fixtures with precision.

Shower and Tub Installation

: From standard tubs to luxurious walk-in showers, our experts in Weston can assist in the proper installation, ensuring optimal functionality and preventing future issues.
Water Pressure Adjustments: Inconsistent or low water pressure can be frustrating. We can assess and adjust your bathroom's water pressure, ensuring a satisfying and consistent flow from every fixture.
Clear Your Bathroom Plumbing Systems With Our Drain Cleaning Services
One of the most common challenges homeowners face in the bathroom is slow or clogged drains. Often, the culprits behind such blockages are everyday items and residues. Hair, often shedding during showers or while grooming, can entangle with soap scum, creating stubborn clogs. Over time, other elements like dirt, skincare residues, and even mineral build-up from hard water can further complicate the situation, reducing water flow or complete blockage.
Our team is well-equipped to tackle these challenges head-on. Utilizing advanced drain cleaning techniques and specialized equipment, we delve deep into the drainage system, ensuring that every trace of obstruction is effectively removed. Our comprehensive approach not only addresses the visible symptoms but also targets the root causes, preventing recurrent blockages in the future. So, the next time you notice the water pooling in your sink or tub, remember that our seasoned professionals are just a call away, ready to restore your bathroom's functionality.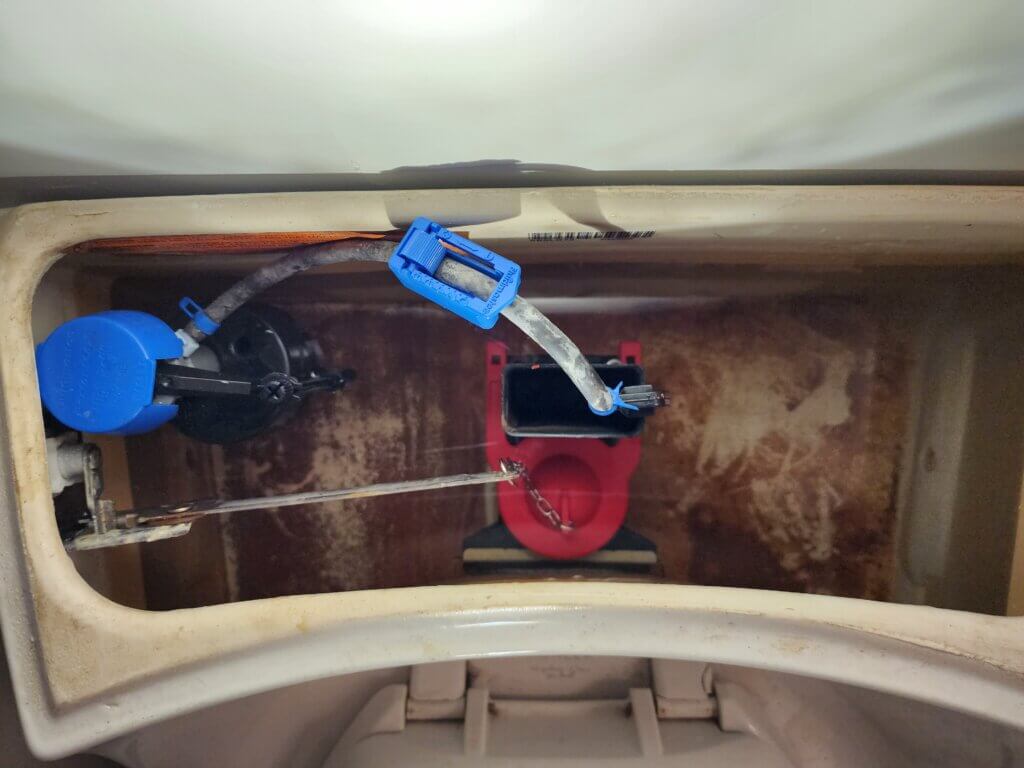 Choose Tip Top Plumbing & Restoration for All Toilet Services in Broward County FL
Our commitment to excellence is unparalleled. We prioritize customer satisfaction, ensuring every job, whether repair or installation, meets the highest standards of quality and efficiency.
Expert Plumber in Toilet Leak Repair
A leaking toilet is more than an inconvenience; it's a silent contributor to water waste and can cause significant water damage over time. The issue could stem from various parts, like the fill valve, toilet flapper, worn-out toilet flange, or even the pipes connecting your toilet to the main plumbing system.
At Tip Top Plumbing & Restoration, we specialize in identifying the source of toilet leaks and implementing swift, long-lasting solutions. Whether the leak is coming from the base, the tank, or the supply line, our experienced plumbers use advanced tools to isolate the issue and repair it, preventing further damage to your property. Don't let a leaking toilet disrupt your life and add to your water bills; contact us today for comprehensive toilet leak repair services.
Emergency Toilet and Bathroom Repairs in Broward County Florida
A malfunctioning toilet can disrupt your daily routine and, in worst cases, cause significant water damage. At Tip Top Plumbing & Restoration, we recognize the urgency of such situations. Whether it's a persistent clog, an overflowing bowl, or a broken flush mechanism, our team is on standby to address your emergency toilet repairs. Our prompt response ensures your toilet is back in optimal condition, minimizing potential hazards and inconveniences. Don't let toilet troubles keep you on edge; our Hollywood plumbers are just a call away, ready to provide solutions, day or night.
Water Heater Installations
The luxury of a warm bath or shower is often taken for granted until the water heater malfunctions. We guide and assist you when considering a new water heater installation. We specialize in installing various water heater models, including tankless, traditional tank, and hybrid systems. Our team will evaluate your home's requirements and preferences, recommending the most energy-efficient and cost-effective solutions. We handle every installation process with precision and care, ensuring your new water heater provides consistent warmth for years. Invest in comfort and efficiency with our top-notch water heater installation services in Broward County FL.
Positive: Professionalism, Punctuality, Quality, Responsiveness Frank came out and fixed me up right away. Very professional, 10/10.. I will call Tip Top for all my plumbing needs from now on! Services: Toilet repair, Plumbing leak repair, Plumbing leak detection
Why is professional toilet repair essential?

Professional toilet repair ensures safety, prevents potential water damage, and addresses underlying problems that may not be visible to untrained eyes.
How do I know if my toilet needs repair or a complete replacement?

Frequent clogging, cracks, constant running, and flushing issues are signs you might need toilet repair or replacement. Our team can inspect and advise the best solution.
Are water-efficient toilets worth the investment?

Water-efficient toilets can save significant water and money on utility bills over time.
How long does a typical toilet installation or repair take?

While repairs can often be completed within a few hours, installations might take longer, depending on the complexity. Rest assured, we prioritize efficiency in our services.
Do you offer warranties on your repair and installation services?

Yes, we provide warranties for toilet repair and installation services to ensure our customers' peace of mind.