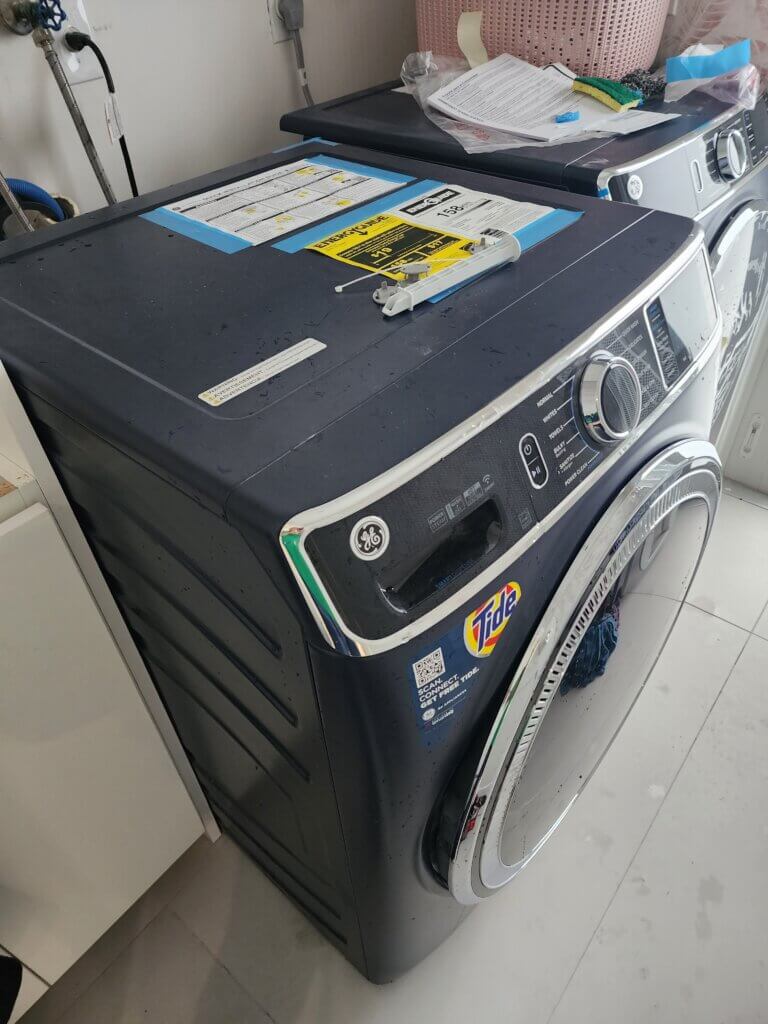 Dryer/Washing Machine Installation Service in Broward County FL
Our technicians are happy to provide comprehensive Washer/Dryer services on most foreign and domestic brands, including electric and gas models. We understand that the process can be complex, so we have developed a specialized skill set and approach to ensure your appliance installation is completed safely, quickly, and efficiently. Furthermore, if you have any concerns or questions, you can always count on our customer support team to be available. At Tip Top Plumbing, we take great pride in delivering exceptional quality services to Broward County FL residents, and we are here to assist and solve all of your plumbing-related issues. Don't hesitate to contact us now and experience unequaled service quality!
The Importance of Professional Appliance Installation in Broward County FL
Having a professional technician handle your appliance installation ensures longevity and safe operation. Improper appliance installation can lead to water damage, inefficient operation, and increased energy bills. Our team prioritizes the integrity of your home and appliance, ensuring every connection is secure, and every safety measure is in place.
Comprehensive Washing Machine Installation Services for All Brands in Broward County FL
No matter the brand or model of your washing machine, our technicians have the expertise and tools to get the job done right. From domestic favorites to foreign brands, we've got you covered. We serve Weston, Hollywood, Pembroke Pines and other surrounding areas in Broward County Florida.
Electric Vs. Gas Washer/Dryer Models: Which to Choose?
Both electric and gas models have their advantages. While electric models might be more common in urban areas due to the availability of electrical outlets, gas models can be more energy-efficient in the long run. Our team can guide you through the specifics of each, helping you make an informed decision depending on your laundry needs.
Exceptional Customer Support Throughout the Process
From the moment you reach out to us, our dedicated customer support team ensures a seamless experience. Have queries about the appliance installation process or maintenance tips post-installation? We're here to help with all your laundry needs!
Choose Tip Top Plumbing for Your Washer Machine Installation Needs
With a blend of expertise, efficiency, and exceptional customer care, our services in Broward County FL stand out in the plumbing industry. Trust us to prioritize your home's safety and the optimal performance of your appliance. We help you with everything related to washing machine installation. From choosing the right model depending on the people in your home and the clothes you clean to the perfect location to install your appliance.
Why is it crucial to have a professional handle washer machine installation in Broward County FL?

Professional installation ensures the safety and longevity of your appliance, reducing the risk of water damage or electrical issues that can arise from improper setup.
Do you offer installation services for all brands and models?

Yes, our skilled technicians are trained to handle installations for most brands, both foreign and domestic, including electric and gas models.
What's the difference between electric and gas washer/dryer models in terms of installation?

Electric models generally require a specific type of outlet, while gas models need a gas line connection. Both types require a water line connection, but the process might vary slightly.
How long does the installation process take?

The duration can vary depending on the model and the setup of your home. However, our expertise ensures a quick and efficient process, typically taking a few hours.
Can I contact you after the installation if I have concerns?

Absolutely! Our customer support team is available to address any questions or concerns post-installation.