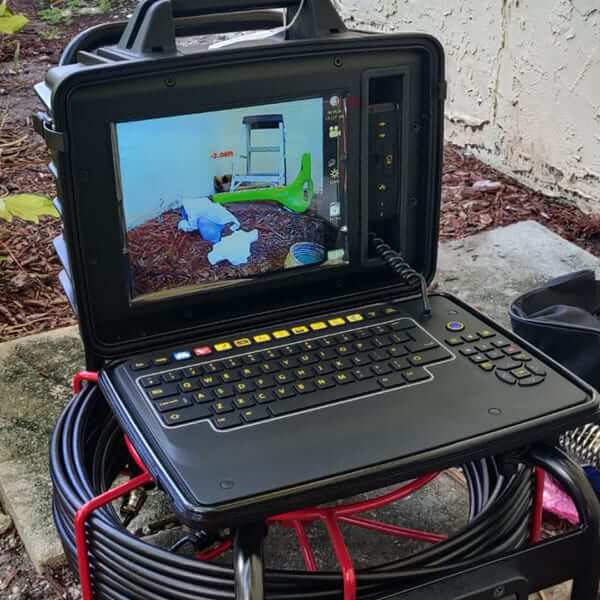 Plumbing Camera Inspection
At Tip Top Plumbing & Restoration, we understand how frustrating it can be to encounter problems with your drain or sewer lines. Not only can it be disruptive to your daily routine, but it can also be difficult to identify the source of the problem. That's where our reliable sewer camera inspections in Broward County come in.
Our plumbers have been providing local homeowners with accurate and precise sewer camera inspections for years. We have the expertise and experience to quickly identify any issues with your pipes and provide honest assessments for repairs or replacement. We use the latest techniques and equipment to ensure your inspection is as thorough as possible, leaving no stone unturned.
From the moment we arrive at your doorstep, we prioritize promptness, professionalism, and transparency. We provide straightforward and upfront pricing so you know exactly what to expect before we begin any work. We aim to ensure your complete satisfaction with our services from start to finish. So, if you're experiencing issues with your drain or sewer lines, don't hesitate to call our plumbing company serving Pembroke Pines, Weston, Parkland, and the entire Broward County. Our plumber is here to help. 
Our Advanced Camera Inspection Technology
The technology behind our sewer camera inspections is truly advanced. The high-resolution cameras offer a crisp view of the inner workings of your drains and sewers, ensuring even the tiniest anomalies don't escape our notice. Paired with our plumbers' expertise, these inspections are the epitome of precision.
Transparent Pricing for Every Pipe Inspection
We understand the anxiety that unexpected costs for plumbing services can induce. This is why, before we begin, we provide owners with a clear breakdown of costs to inspect their plumbing systems. There are no hidden fees, no surprise charges – just transparent, straightforward pricing.
Benefits of Choosing Our Plumbing Company for Your Sewer Inspection Needs
Choosing Tip Top Plumbing & Restoration is not just about solving plumbing problems; it's about ensuring peace of mind. Our reputation is built on trust, professionalism, and a commitment to excellence. With us, you're not just another customer; you're a valued member of the Tip Top family, deserving of top-notch service.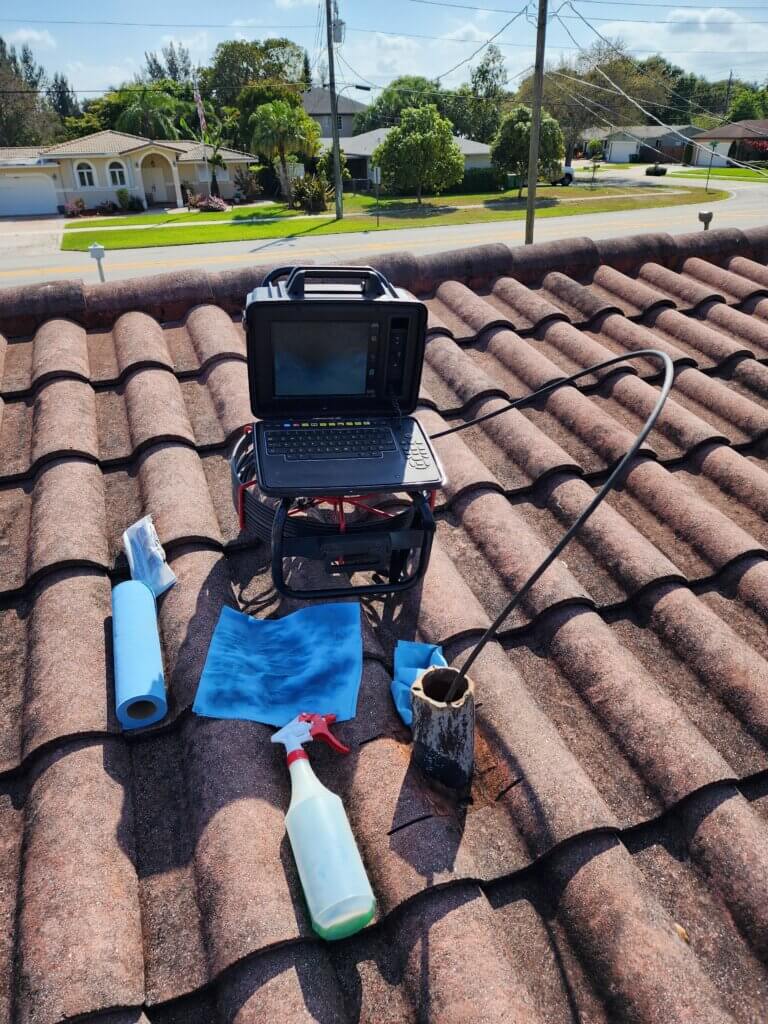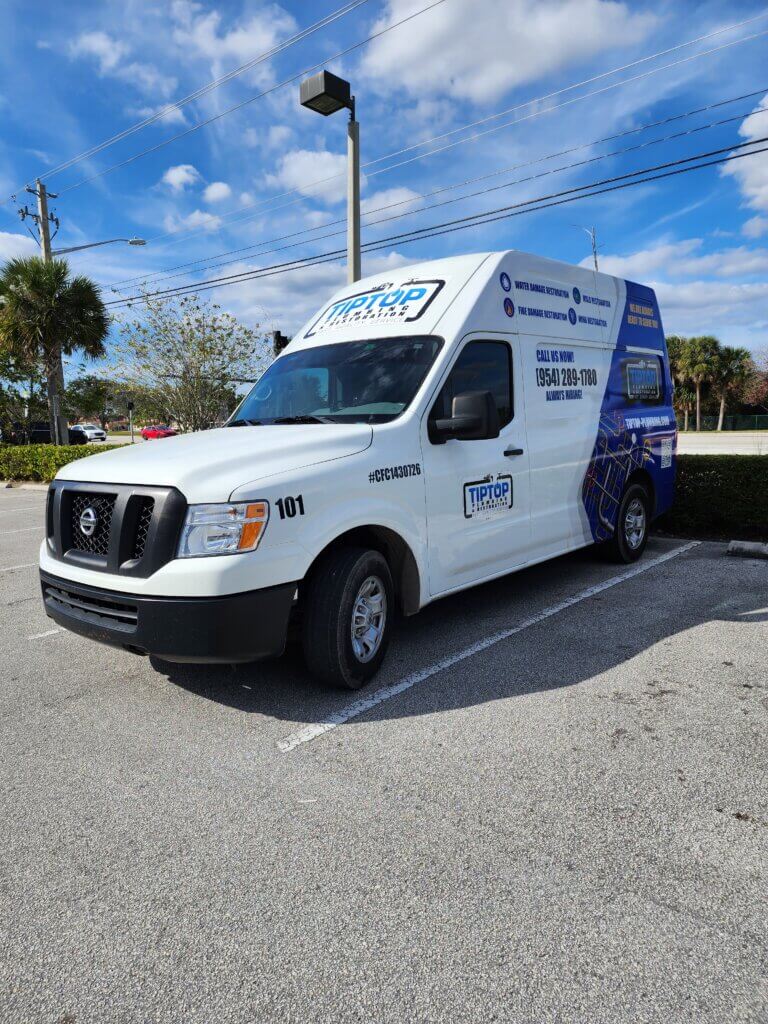 Sewer Line Video Camera Inspection Service in Broward County, FL
When assessing your plumbing system's integrity, there's no room for shortcuts or compromises. At Tip Top Plumbing & Restoration, we offer a plumbing camera inspection service you can depend on for accuracy, efficiency, and reliability. Our trained technicians utilize cutting-edge camera technology to delve deep into your sewer lines, offering real-time visuals that are second to none. 
From identifying minor cracks to uncovering major obstructions, our sewer camera inspections provide a comprehensive view of your underground infrastructure. This level of reliability allows us to make precise diagnoses, recommend appropriate solutions, and effectively plan any necessary repairs or replacements. So, if you're seeking a sewer camera inspection service that combines skill, technology, and dependability, look no further than Tip Top Plumbing & Restoration.
Our Sewer Line Video Inspection Process
Our plumbing company prides itself on our systematic approach to diagnosing sewer line issues. We begin with an initial assessment to gauge the overall state of your sewer system.
Once we have a good understanding, our trained technicians access the sewer lines using an entry point called a cleanout. They then introduce a camera mounted on a flexible rod that can easily navigate through the bends and turns of your pipes. As this camera travels, it sends back real-time, high-definition video footage to a monitor. This technology allows us to spot obstructions requiring drain cleaning, leaks in sewer pipes, and cracks. It pinpoints their exact locations.
Such precision ensures that subsequent repairs are highly targeted, reducing unnecessary work and disruption. After the home inspection, we offer a detailed report outlining our findings, with visual evidence and expert recommendations like regular maintenance or sewer line replacement.
With Tip Top Plumbing & Restoration, our sewer line inspection isn't just about identifying issues—it provides clarity, precision, and peace of mind.
The Importance of Professional Camera Inspections
A stitch in time saves nine. This couldn't be truer when it comes to plumbing issues. Delayed or incorrect diagnoses can lead to complicated, expensive fixes down the line. With our sewer camera inspection and drain camera inspection services, you get an immediate and clear picture (literally) of what's happening inside your pipes. It's the most efficient way to pinpoint issues like leaks without guesswork.
FAQs About Plumbing Camera Inspection Services
What is the main purpose of a sewer camera inspection service?

Camera inspections allow for a non-invasive visual examination of underground sewer and drain lines, helping identify problems such as blockages, cracks, or other issues that need repair.
How long does your plumbers take to do a sewer line camera inspection?

Depending on the length and complexity of the plumbing system, a typical camera inspection can take anywhere from 30 minutes to 2 hours.
Will the camera inspection process damage my pipes?

No, our plumbing camera inspection is non-invasive and designed to be gentle on your pipes, offering a clear view without causing any harm.
How accurate are camera video inspections for detecting issues?

With the advanced technology we use, our plumbing camera inspections are highly accurate, providing a clear and detailed view of any potential issues within your drain or sewer lines.
Is there any preparation needed from my side before the drain camera inspection?

Generally, no major preparations are required. However, it's beneficial to ensure the area around the inspection site is accessible.