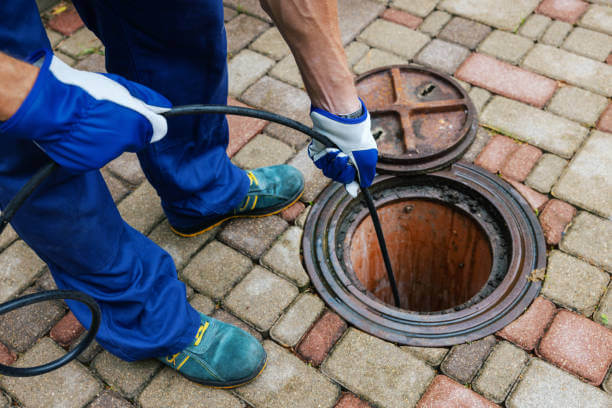 Drain Cleaning in Broward County
Tip Top Plumbing & Restoration is your go-to expert for cleaning and unblocking your drainage system. With years of experience and modern technology, we specialize in clogged drains, sewers, and pipelines to ensure efficient and fast wastewater drainage. Our team understands that clogged pipes can cause severe health hazards, blockages, and other complications if not promptly resolved.
We use various inspection methods and modern technology to clean your pipes and remove any blockage without digging trenches or causing damage to your property. Our experienced team is equipped with several cleaning services such as brush cleaning, electro-mechanical cleaning, and high-pressure hydro-jetting to tackle any challenging drain problems.
Florida Drain Cleaning Plumbing Services
When we encounter a clogged drain pipe, we employ different restoration methods depending on the severity of the blockage. We recommend hydro jetting, rooter cable pipe clearing, and sewer main rodding, which are effective methods of clearing the pipes.
Expert plumbing services: Video camera inspection for sewer and drain clogs
We rely on advanced technology and video cameras to inspect your pipelines and identify stubborn clogs to ensure we give you the best possible service experience. Our plumbers record all of this information before resolving the problem, and we consider the pipeline's age and material before offering the preferred solution. You can trust us to make informed decisions and keep the price range fair and budget-friendly. As your trusted partner, we assure you of efficient and reliable drain cleaning service in Parkland, Weston, Pembroke Pines and other cities in Broward County, Florida.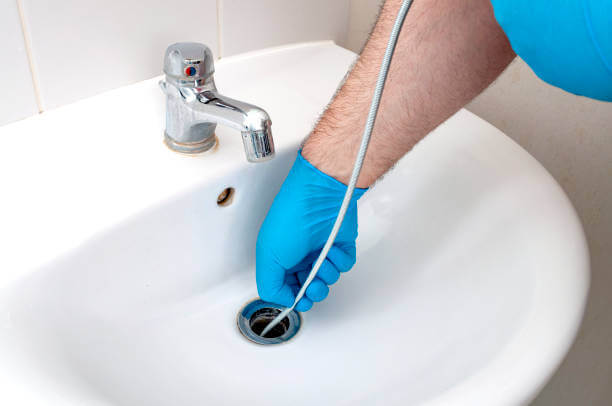 Rooter Cable Pipe Clearing
Are you familiar with those stubborn blockages that won't budge? Enter our Rooter Cable Pipe Clearing method. Often known as "snaking," this approach uses a flexible, rotating tool to dislodge common obstructions, like hair and soap residues in drains. Whether a residential sink or a commercial sewer cleaning, our rooter is versatile enough to provide immediate relief. By directly targeting the blockage, we ensure a minimally invasive yet highly effective process, granting an unobstructed flow in no time.

Hydro Jetting Company in Broward County
Our company's hydro-jetting service is a testament to modern clearing efficiency. This method employs high-pressure water to cleanse your drainage system comprehensively. By blasting away obstructions like tree root, grease, and sediment build-ups, hydrojetting ensures every section of your pipe is thoroughly cleaned. Not only is this method supremely effective, but it's also gentle on the pipes and eco-friendly. As we refrain from using harsh chemicals, our hydrojetting solution offers lasting results, ensuring your pipes remain obstruction-free for an extended period.
For the more challenging obstructions, especially in larger pipelines or drains, we recommend Sewer Main Rodding. This technique incorporates robust, semi-rigid rods to penetrate and disintegrate blockages deep within your sewer lines. Whether you're grappling with invasive tree roots or substantial debris, our rodding method is tailored to handle significant blockages with finesse. One of the standout benefits is the reduced need for excavation. To minimize disruption to your property, our plumbers ensure the repair process is efficient and considerate of your surroundings.
Contact Us for Plumbing Services in Broward County​
We provide prompt and professional assistance to our customers. Whether it's a leaking drain, a blocked storm drain repair, or any other plumbing concern. Our plumbers are dedicated to addressing your needs with precision and care, ensuring your home or business's plumbing system runs seamlessly. Consider regular maintenance to avoid serious repairs. Don't let plumbing challenges disrupt your day; contact your Broward County plumber now.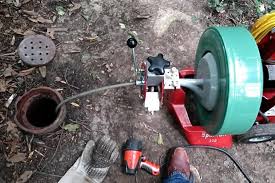 Drain Cleaning Services Near You
Discovering a sewer problem can be stressful, but finding a reliable solution shouldn't be. At Tip Top Plumbing & Restoration, we're right around the corner and ready to clean your drains. Our local presence ensures swift response times and a deep understanding of community-specific challenges. Whether it's a minor blockage or a more complex issue, you can rest assured that our plumbers, equipped with state-of-the-art tools, are nearby. Choosing us means choosing a neighborly service that prioritizes your convenience and satisfaction. When you need clearing, know we are your trusted, local expert.
Positive: Professionalism, Punctuality, Quality, Responsiveness, Value Called Tip Top Plumbing this morning and Frank arrived on time as scheduled. He solved a problem that we have been dealing with for three years with another company. He took his time to explain the issue, spent nearly two hours diagnosing the situation at a very competitive rate. I would highly recommend Frank and Jose for any of your plumbing problems. Service: Drain cleaning
Why is drain cleaning important?

Regular drain clearing helps prevent blockages, health hazards, and potential property damage. It ensures a fast and efficient wastewater drainage system.
How does Tip Top Plumbing & Restoration tackle stubborn drain clogs?

We employ a combination of brush, electro-mechanical, and high-pressure hydro-jetting. We also rely on advanced video camera technology to inspect and identify stubborn clogs for effective solutions.
What is hydro-jetting, and how is it beneficial?

Hydro-jetting is a method where high-pressure water is used to clear blockages in the pipeline. It's effective in removing stubborn clogs without causing damage to the pipes.
How do you ensure the drain cleaning process doesn't damage my property?

Our team uses trenchless methods and modern technology, ensuring no physical damage to your property. We conduct detailed video inspections for a precise approach before starting the process.