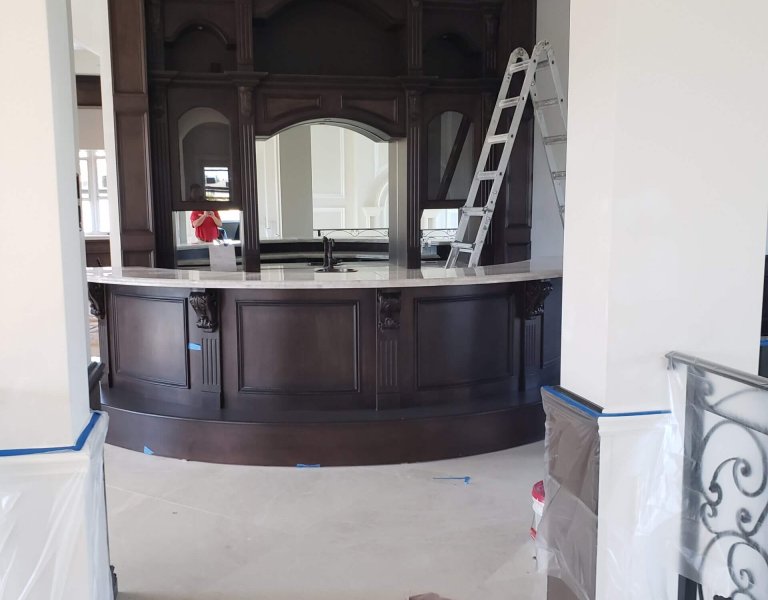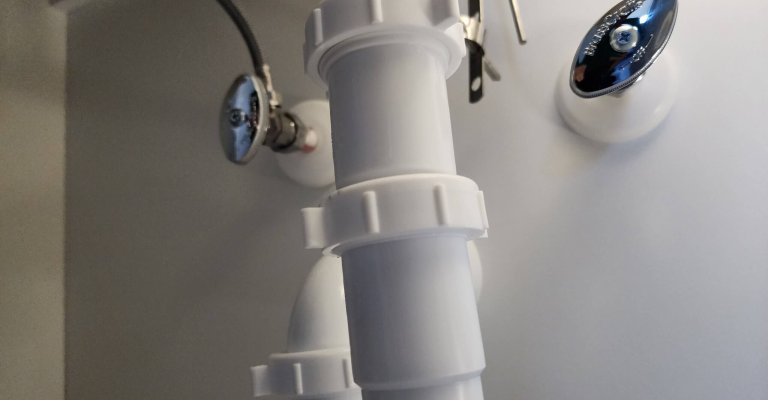 Comprehensive Plumbing Services for Broward County Homeowners
Your home is your sanctuary, and every aspect of it deserves the utmost care and attention – especially regarding plumbing. We take pride in offering top-tier residential services that cater to the unique needs of Broward County residents. Our commitment to excellence and years of expertise ensure your plumbing systems are in capable hands.
From the moment you step into your bathroom to when you prepare meals in your kitchen, our comprehensive services aim to keep your space functioning seamlessly. As a trusted plumbing company in Broward County, FL, we understand the importance of a well-maintained plumbing system in your day-to-day life.
Whether it's a persistent leak, a clogged drain, a malfunctioning heater, or a desire to upgrade your fixtures, our skilled plumbers are here to provide effective solutions. We specialize in bathroom and kitchen plumbing, faucet installation and repair, drain cleaning, leak detection, and repair services. No matter the issue's complexity, we bring efficiency, expertise, and a customer-centric approach to every project.
What truly sets us apart is our unwavering dedication to your satisfaction. We don't just fix pipes – we build relationships. We understand that concerns can disrupt your routine, so we offer emergency plumbing repairs to address plumbing issues promptly.
A well-functioning plumbing system is the cornerstone of a comfortable home. Our commitment to delivering high-quality services, backed by our warranty, ensures you can rely on us for all your residential plumbing needs in Broward County. Experience the difference of working with a company that cares – contact us today to discover the excellence that awaits your home.
Water Heater Installations
Your comfort depends on a reliable water heater installation. Our services cover installation, maintenance, and repairs, ensuring consistent access to hot water.
If your water heater is malfunctioning or inefficient, our technicians diagnose the issue and offer efficient repairs or replacement options. From traditional tanks to energy-efficient tankless units, we help you choose the best fit for your needs. With our water heater services, you can enjoy hot water without disruptions.
When your water heater is acting up, it can disrupt your daily routines and comfort. Our repair services are tailored to address issues and swiftly restore your hot water access. Whether it's a faulty thermostat, a heating element problem, or any other issue, our technicians accurately diagnose it and implement efficient repairs.
We understand the importance of properly functioning water heaters, especially during colder months. With our expertise, we aim to minimize downtime and ensure your appliance operates at its best, providing consistent and reliable hot water for your home.
Leak Detection for Plumbing Repairs
Undetected leaks can lead to extensive damage and costly repairs. Our leak detection and repair services are designed to identify and address leaks before they escalate.
Our plumbers use advanced technology to locate hidden leaks in walls, floors, and ceilings. Once detected, we implement precise repairs to prevent further damage and water wastage. Whether it's a minor leak or a more complex issue, our efficient solutions ensure the integrity of your home and help you save on potential repair costs.
Drain Cleaning Plumbing Service
Clogged drains can disrupt your daily routine and cause inconvenience. Our drain cleaning services are tailored to protect your plumbing systems from obstructions. Our experts utilize advanced techniques to remove debris and buildup, ensuring optimal water flow. From bathroom to kitchen drains, we provide effective solutions that prevent clogs and backups, allowing you to enjoy a smoothly functioning home.
24/7 Plumbing Emergency Services in Broward County
Your Partner in Plumbing Emergencies
Emergencies can strike any time, often catching you off guard and causing significant inconvenience. That's why having a dependable emergency residential company near you is crucial. We understand the urgency of plumbing issues that require immediate attention, especially in toilets.
Our team is available around the clock, ready to respond promptly to your emergencies in Broward County. Whether it's a burst pipe, a backed-up sewer line, a sudden leak, or any other urgent concern, our professionals can provide swift solutions.
With years of experience, cutting-edge tools, and a commitment to customer satisfaction, we take pride in being Broward County residents' go-to emergency residential company. When you contact us, you can rest assured our team will arrive at your location quickly, assess the situation, and implement effective repairs to prevent further damage.
Don't let emergencies disrupt your life – trust the experts to be your reliable business partner in solving urgent issues. Contact us anytime, day or night, and experience the peace of mind of having an emergency residential company near you.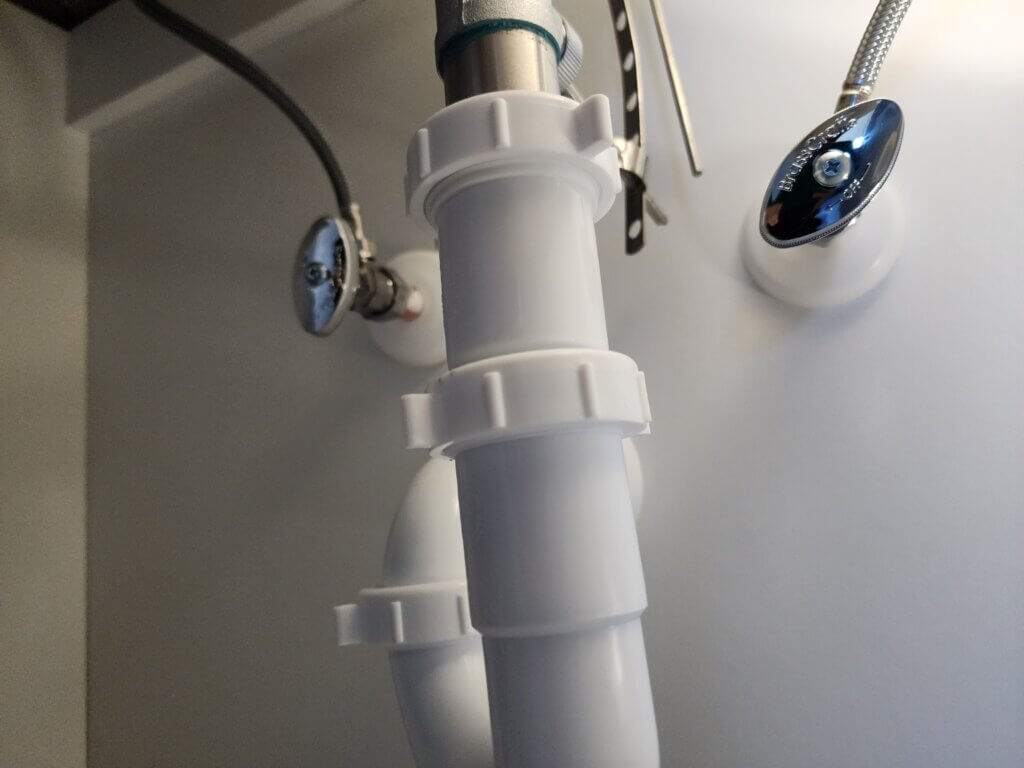 Bathroom Plumbing Solutions: Your Florida Plumber
A functional bathroom is essential for your daily routine. Our expert plumbers in Broward County specialize in comprehensive bathroom plumbing solutions, ensuring your shower, toilet, and sink operate seamlessly. From fixing leaks in your sewer system to unclogging toilet drains, we're dedicated to providing efficient and effective services that keep your bathroom in top condition. Experience the convenience of well-maintained bathroom plumbing that enhances comfort with our plumber. We handle the piping system in your toilets, ensuring every pipe is clear.
Kitchen Plumbing Installations and Repairs: Work with Certified Plumbers
Your kitchen is the heart of your home, and our plumbing services are designed to keep it running smoothly. Our skilled plumbers offer top-notch kitchen plumbing installations and repairs in Broward County. Whether it's installing dishwashers, repairing garbage disposals, or ensuring proper sink functionality, we've got you covered. Experience the joy of a well-functioning kitchen with our expert plumber.
Faucet Installation and Repair Company in Broward County
Faucets play a vital role in both your bathroom and kitchen. Our faucet installation and repair services in Broward County guarantee dependable solutions that eliminate leaks and ensure optimal performance. Whether upgrading your faucets or dealing with a stubborn drip, our plumbing experts provide swift and efficient services. Enjoy the benefits of functional faucets that enhance the aesthetics and functionality of your spaces.
Contact Your Trusted House Plumbing Company in Broward County, FL
As the leading house plumbing company in Broward County, FL, we offer comprehensive services, including garbage disposal, to keep your plumbing systems running smoothly. Our experienced professionals take pride in delivering high-quality solutions backed by a warranty and available for emergency repairs 24/7. Call us now for more information!
Positive: Professionalism, Punctuality, Quality, Responsiveness, Value Jose was very knowledgeable and professional in all the work he did. I Highly recommend him to everyone and can only say what a great plumber he is and will use him for all my plumbing issues in the future Services: Faucet repair, Plumbing pipe repair, Faucet installation
What services does your plumbing company provide in Broward County, FL?

We offer a comprehensive range of residential plumbing services, including bathroom plumbing, kitchen plumbing, faucet installation and repair, drain cleaning, leak detection and repair, and water heater services.
Why choose you and not other companies for my plumbing needs?

We're a trusted plumbing company in Broward County, FL, known for our expert solutions and restoration expertise. With a commitment to quality, we provide 24/7 emergency repairs and stand behind our work with a warranty.
How can I request a plumbing service?

Requesting a plumbing service is easy! You can either call us or use our online form to schedule a service that fits your convenience.
Are your plumbing services available for emergencies?

Absolutely. We understand that plumbing emergencies can happen at any time. That's why our team is available around the clock, 24/7, to provide immediate assistance.
What sets your plumbing company apart from others in Broward County?

Our plumbing company stands out due to our experienced professionals, high-quality services, and a customer-centric approach. We prioritize your satisfaction and aim to exceed your expectations with every service we provide.