"Get on-time, high-quality plumbing and restoration services in Pine Island Ridge, FL."
We are always here to assist you with your plumbing and restoration requirements.
EXPERIENCED AND TRUSTED PLUMBERS
Tip Top Plumbing & Restoration, a leader in plumbing and restoration solutions, offers expert and comprehensive services for all your plumbing needs in Pine Island Ridge, Fl. Whether you have an emergency or require routine maintenance, we have a team of dedicated professionals trained to handle any situation, no matter how complex. Our expert team has years of experience and is committed to providing top-notch quality workmanship and exceptional customer service. Rest assured that we are well-equipped to provide the most reliable and efficient solutions for your plumbing concerns. Our goal is to establish long-lasting relationships with our valued clients by delivering unparalleled services to ensure complete customer satisfaction. At Tip Top Plumbing & Restoration, we have an unwavering passion for perfection and customer care, making us the go-to plumbing and restoration company for all your needs. Contact us today and experience the ultimate in plumbing and restoration services!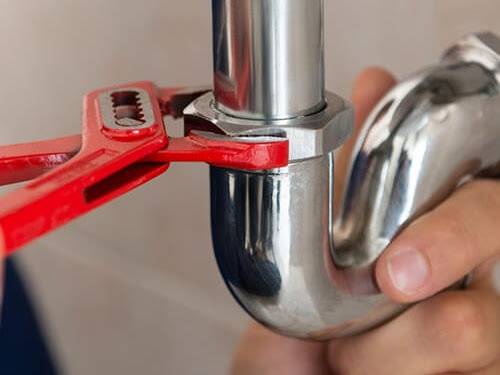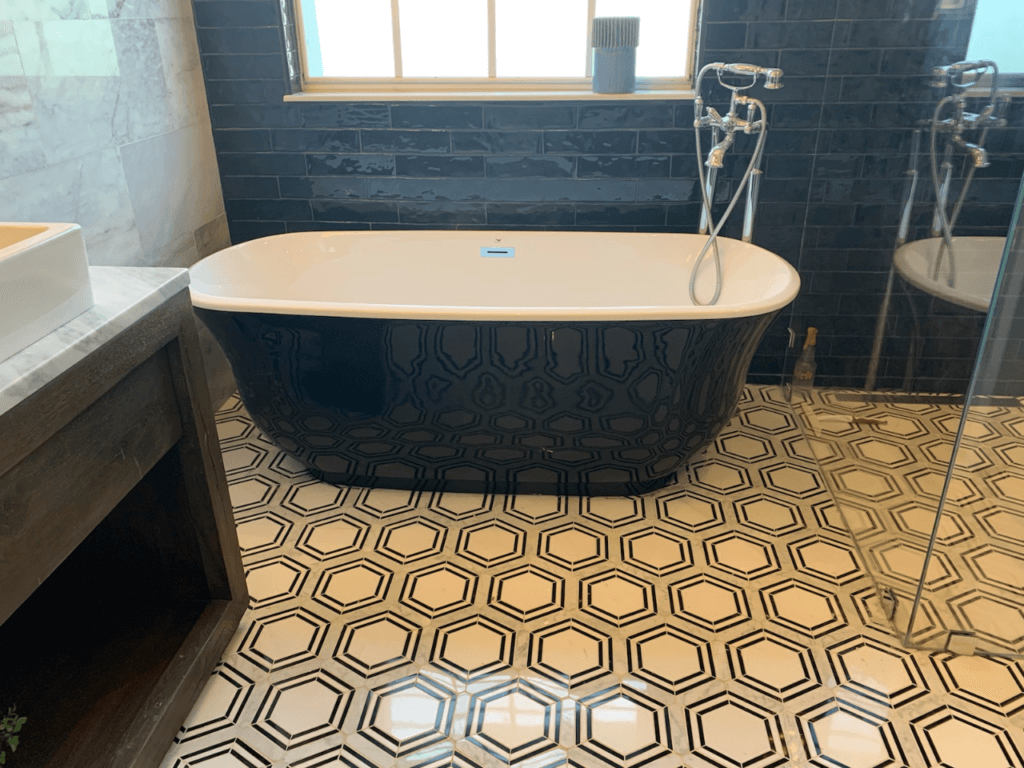 Our Plumbing and Restoration Services
Do you have a high water bill? Most likely, you have a water leak. Leaks can be anywhere within the home, and sometimes they are not even noticeable. You can have water damage in your walls, foundation, or floor due to water leaks. It can even cause mold to grow in your home, causing you and your family health-related issues. If you suspect that you have a water leak, have our professional come out for leak detection and evaluation today.
"Do you have a burning sensation on your skin, itchy eyes, or a musty odor? These are some of the common signs that you have mold present in your home. Mold is a fungus that is present in most Florida homes at a certain level due to the humidity. However, it can get out of control due to plumbing problems and it will grow on any surface including carpets, walls, clothes, and it can be present in the air, causing health issues. If you suspect that you have mold, give us a call for a mold inspection."
Water damage can occur at any moment, from a simple toilet overflow or burst water supply line or pipe. In most cases, you can clean up after the disaster and move on. However, when you have a sewer water overflow or the damage has gone unnoticed for some time, you may even have mold growing beyond acceptable limits. Call professionals because even after being cleaned thoroughly, bacteria might still be present and continue to grow, causing health issues.
Do you flush wipes down your toilet? Did you know that one of the major causes of backups is wipes? Our plumbers can clear your drain in 60 minutes or less. Our highly trained technicians can perform routine drain maintenance and emergency services like drain cleaning and sewer cleaning. Our services include floor drains, downspouts, storm drains, sewer drains, kitchen drains, bathroom drains and more. Our goal is to restore the proper flow in your sewer system as soon as possible.
"Are you constantly backing up, spending money on unclogging products, or hiring plumbing services? Take the guesswork out of your plumbing problems. Our highly qualified camera team is equipped with the latest technology equipment that can perform a detailed inspection of your sewer system, finding what is causing your problems, knowing exactly where and how deep your issue lies. With their expertise, they can find the actual location where your pipe runs through your house."
"As part of our services, we also offer main sewer line repairs, line replacement, and sewer line cleaning. One of the most common problems we see in modern PVC lines is root infiltration. On houses that were built before the 1980s, the most common problem is corrosion, since most of these constructions used cast iron pipes. Call us today, and we will provide you with a written estimate for a spot repair, partial repair, or a whole house re-pipe. We are here to fix all your sewer line issues, whether they are broken, cracked, corroded, bellied, leaking joint, root infiltration, or off-grade pipe."
A jammed or clogged garbage disposal can quickly become a huge problem. Our trained technicians are ready to assist you with garbage disposal installation, repairs, and clearing clogged garbage disposals. It is vital that the garbage disposal unit and plumbing are in good condition to prevent kitchen sink clogs or backups.
The most important equipment in South Florida homes is your water heater. It provides reliable hot water to your family throughout the year, making sure you have it when you need it to wash dishes, take a hot shower, or wash clothes. So when you notice that the performance drops or even stops, it is time to get a TIP TOP PLUMBING & RESTORATTION professional to inspect your system for a proper evaluation before it is too late.
Bathrooms and kitchen sinks are susceptible to getting clogged. Having a clogged or leaking sink gets in the way of your household routine and causes a major inconvenience when it is not operating properly. Sometimes you need to replace the entire sink, and for those cases, our TIP TOP PLUMBING & RESTORATION technicians are ready to assist you in addition to our repair services.
It is important to take into consideration all small leaks, especially if they are behind a wall, in a cabinet or closet. Since we cannot see what is behind these places usually until we find out it is too late, and besides the water damage caused by the leak, we may run into other problems such as mold that can be harmful to our health.
The toilets always seem to clog, run continuously, leak, or lack enough flushing power. Our tech can assist you in diagnosing and fixing these issues by performing either a toilet repair or replacement. Our technicians are trained to perform toilet repairs, from a leak repair and unclogging a toilet, to toilet installation or replacement.
The common problem with pipes is leaks. Whether you have copper, PVC, CPVC, or polybutylene, they can leak at any time. If your house was built between 1975 and 1995, you most likely have polybutylene pipes which were a cheap solution to the Sunbelt building boom. We at TIP TOP PLUMBING & RESTORATTION are here with a solution to these common problems. We can solve these problems with our highly qualified team of technicians.
"We offer plumbing specialists for shower repairs and installations that include unclogging drains, repairing shower leaks, replacing showers, and installing and maintaining sophisticated showerheads."
One of the best inventions for your home is the dishwasher. We offer installation services as well as supply line installation and repair. Clearing clogged drains is a part of our standard services.
Washer/Dryer Machines Installation
We offer washing machine installation services, water supply line installation, and sewer line repairs and installation.
"It is considered maintenance since it helps to get rid of grease buildup, or foreign objects that restrict the proper water flow."
"We are ready in case of an emergency faucet repair, routine maintenance, or installation. Our trained technicians are standing by to assist you."
"Hurricanes can come unexpectedly, and with them, damage can occur to windows, doors, and even the roof. At TIP TOP PLUMBING & RESTORATION, we offer 24/7 board-up services for any unexpected damage."
"Get on-time, high-quality plumbing and restoration services in Pine Island Ridge, FL."